Looking for the best cream blush? Well then you're at the right place! Blush are used to add colour to the cheeks, giving the impression of a natural flush.
It's often applied on the apple of the cheeks, where naturally you would blush. There are different forms which blush are available in, powder, cream and liquid.
Cream and liquid blush are a great option for dry skin due to their moisturizing ability whereas powder blush provide a more matte look and help absorb excess oil making them great for oily skin. Cream blush give a glowy appearance.
Let's get going, shall we?
Don't worry they are all vegan!
Quick Overview 
Pacifica cheeky cherry cheek stain
Milk makeup lip + cheek stick
Kosas colour and light cream blush
Flower blush bomb colour drops for cheeks
Cocunat blush
Refy cream blush
Glossier cloud paint
Pacifica cheeky cherry cheek stain
That's a bit of a tongue twister! The cheeky cherry cheek stain is a liquid creamy blush. It is buildable and easily appliable using just your fingers. Pacifica mention you can 'blur the lines of no-makeup, makeup' with this blusher.

What makes it even cool is the skin loving ingredients which include sweet cherry, sappan bark extract as well as vitamin E! So you get extra benefits! This blush is available in three shades for various skin tones.
Milk makeup lip + cheek stick
This is a unique looking 2 in 1 product! You can use it as a blush and even double it up as a lip tint, how awesome!
This cream blush by milk makeup is formulated with 'hydrating ingredients' to help create a buildable and easily blendable colour.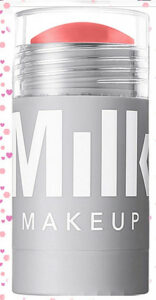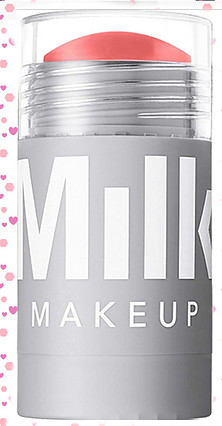 Milk makeup state this product isn't only vegan and cruelty-free but clean and paraben free! You can blend with your fingertips, brush or sponge.
The cheek stick can be applied on the cheeks as well as lips! Pretty useful! Plus the packaging is cute too!
Tap here for a more detailed review on the milk makeup lip and cheek stick!
Kosas colour and light cream blush
A 'clean formula, juicy colour, cheeks that pop' is what kosas state about their blush. And guess what another two in one! This time a cream blush and a highlighter!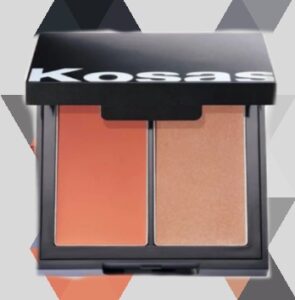 The kosas colour and cream blush is said to be super blendable and full of skin conditioning ingredients such as apricot kernel seed oil, rosehip seed oil as well as jojoba seed oil which help brighten, soothe and balance your skin.
So once you've done applying, the cream gets to work!
Flower blush bomb colour drops for cheeks
This blush bomb colour drop is a mixture of gel and cream formula, available in 8 shades, including peach, cherry, red and cinnamon.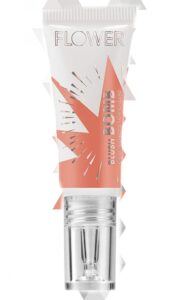 It has a silky lightweight texture which blends 'seamlessly' by melting into your skin.
The flower blush bomb colour drop helps achieve a 'fresh, radiant healthy colour', great for those who are after a natural looking flush! And apparently this product has won a few beauty awards too!
Cocunat blush
The cocunat blush is a creamy formulated product that's designed to give 'a beautiful glow to the cheeks', providing natural and flattering results! Since it is creamy application is a breeze as is blending, seamlessly melting into the skin as it makes contact. Just squeeze some onto your fingers and get tapping, that simple!
You can choose from 3 shades; pink, terracotta and mars.
What's awesome about this product, is it's ability to be used as more than a blush, use it as an eyeshadow as well as a lipstick, applying just as easy. The formula is impressively '98% natural' and '10%' organic, suitable for sensitive skin peeps!
Rare beauty soft pinch liquid blush
The rare beauty soft pinch blush is best described as a 'weightless, long-lasting' product in a liquid form. The airy texture allows you to add a soft flush of colour to your cheeks without feeling weighed down. It is not only easy to apply but effortlessly blends and even allows you to build to your desire, whether its over liquid or powdered makeup!
The soft pinch blush lasts all day without fading. Due to the blushes high pigmented, less certainly goes a long way! If you prefer different finishes than worry not as the 11 shade range offers dewy as well as matte finish!  It's suitable for sensitive skin, vegan and cruelty free!
So are you a fan of blush, do you prefer cream, powder or liquid and why? I'd love to know let me know in the comment section below!
Refy cream blush
Refys cream blush is created to 'enhance the natural colour in your cheeks' so you get to rock around as your true self! It is buildable allowing you to not only achieve a subtle glow but up the level to a 'radiant cheek tint'! It has been tested on all various skin tones as well as types so no one is left out! You can pick between 5 berry shades!
Don't judge by its small size, this cream blush packs a punch thanks to its highly pigmented formula which means only a small amount is required to produce that ultimate glow! For best results refy do recommend using their duo brush and finish with their cream bronzer and lastly gloss highlighter!
Glossier cloud paint
The glossier cloud paint comes in 8 peach to rosey pink shades. Each of them offer a seamless buildable blush in a smooth gel-cream consistency leaving you with a 'gorgeous dewy glow' finish! The results promise to not be streaky or chalky!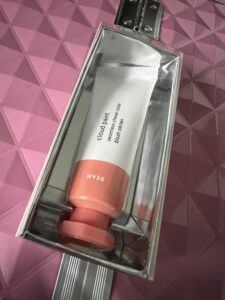 The glossier cloud paint provides a coverage that is sheer enough for you to easily blend as well as layer without 'overdoing' it according to the brand. Just dab onto your cheeks and there you have a 'natural, flushed-from-within' glow as glossier would put it!
Unfortunately though all the shades are cruelty free, they are not all vegan friendly so do be aware.
Thats it for now peeps, there you have it the best cream blush!
Want to see more vegan blushes? Then tap here!
If you don't want to leave then tap here to check out some awesome vegan lipsticks to help complement your look!
Or for more easy to apply products tap here for vegan friendly creamy eyeshadows!
Have a great day!
Please follow and like us: