Want the best makeup contour palette to help you define and sculpt your face, which are also vegan! Then I guess you're at the right place!
Continue reading to find out some of the best cream contour palette as well as powder forms!
Bh cosmetics shade and define contouring palette
The shade and define palette by bh cosmetics consists of 10 shades, 5 to 'highlight and enhance' and the other 5 to 'define bone structure.'
It starts with a white shade for highlighting then gradually gets deeper leading to the contouring shades, at the bottom.
Bh state this palette is suitable for a range of skin tones. With a 'silky smooth' formula, you should be able to achieve a flawless finish effortlessly! This palette is vegan and cruelty-free!
Elf contour palette
The elf contour palette holds four shades, described as a light to medium hue. Elf have a total of two palettes in its collection, both being great for all skin types, sensitive included.
The shades are designed to allow you to sculpt, shade, define, and help brighten your complexion with a touch of vitamin E to make sure your skin is well nourished all day long!
It comes in a powder compact form with a satin finish and has the ability to provide medium coverage.
It's small size makes it travel friendly, fitting in just about anywhere including your pocket and purse! This palette is vegan and cruelty-free too!
Revolution beauty throw shade contour palette
The throw shade palette contains a total of 9 shades, with 3 shimmers and 6 mattes, 'the ultimate palette for all your contouring needs' as said by the brand!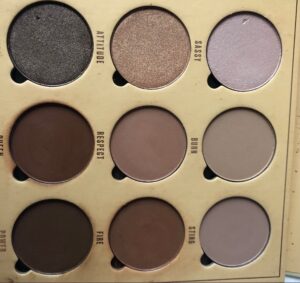 This vegan and cruelty-free palette is ideal for 'warming up the skin, sculpting the face' as well as adding a touch of golden glow wherever that be!
It comes with a decent sized handy mirror too so you can contour and bronze anywhere.
For a full review tap here!
NYX highlight & contour pro palette
'Define your features like a pro' with the NYX highlight and contour pro palette, consisting of eight shades to help highlight as well as contour your 'favourite features'.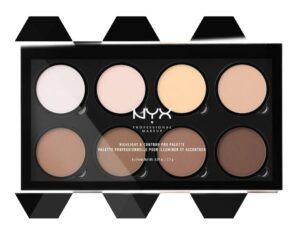 The darker shades can be used below the cheekbones, or along the jawline whereas the lighter shades can be applied on your brow bone, nose or cheekbones.
The palette features customisable shades so when you're done with the current shades you can purchase single pans available in the brands range to replace them, no need to waste just refill!
Barry m chisel cheek contour
With three shades the Barry m chisel cheek contour kit aims to enhance your 'natural bone structure' in a travel friendly sized palette.
The light powder allows you to highlight as well as illuminate whereas the bronzer lets you add warmth to your makeup look and last but not least the dark powder to sculpt for a 'beautifully enhanced appearance'.
This palette is said to be highly pigmented and provides great coverage too!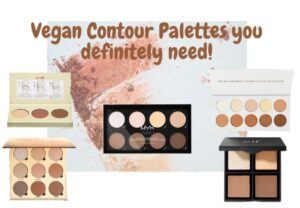 Do you contour and highlight? What form do you prefer, powder or cream? Let me know in the comment section below!
If you prefer contour in stick form then I suggest you tap here!
Have a great day!
Please follow and like us: