Below I've compiled a few of the best vegan foundations from experience as well as reviews, don't worry they are vegan and cruelty free so enjoy!
I've also listed at least one downside to each product in my opinion but remember what doesn't work for one might work for another.
Foundations come in 3 different forms which are liquid, cream and powder. People sometimes choose these different forms of foundation depending on their preferences as well as their skin type.
Don't you feel great knowing that there are products out there that know you don't have to hurt these creatures in order to create a excellent item and also could prove healthier for your skin as they don't contain as much harmful ingredients. Cool right?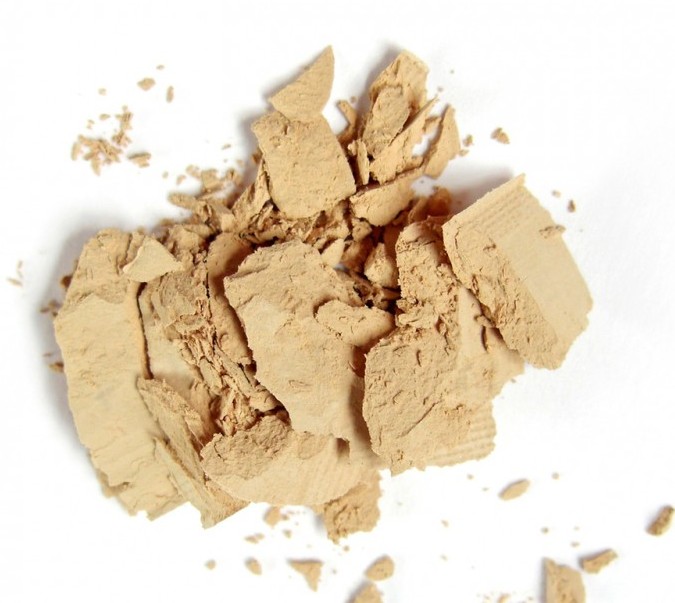 Whether your looking to switch to vegan, which is amazing, or looking for something new to benefit your skin or something you couldn't find in your current foundation, read on and hopefully you might find a product that makes you go 'hmmm intereting'!
Disclosure: This post may contain affiliate links which means that I may earn commission if click and make a purchase but no additional cost to you.
Quick Overview 
Too faced born this way foundation
Milk makeup blur liquid matte foundation
Kat von d lock it
Fenty beauty pro filt'r soft matte longwear foundation
Inika certified organic liquid foundation
Charlotte tilbury magic foundation
NYX stay matte but not flat powder foundation
ELF flawless finish foundation
Ilia true skin serum foundation
Too faced born this way foundation
The things I like about this foundation is that firstly it's free from Parabens, sulfates and phthalates. WOW! Isn't that great. Free from all those nasty chemicals.
This foundation has a liquid consistency and is oil-free. It gives medium to full coverage.
It lasts the whole day and is available in a whopping 18 different shades!
Another great thing about this product is that it's undetectable so it's like your not wearing anything on your skin.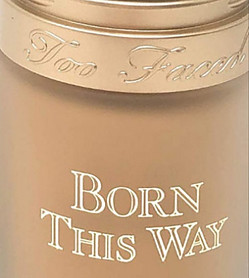 In my opinion, although the product says it's moisturising it caused a little dryness because of it containing alcohol but you peeps should test it out for yourselves as everyone has different skins.
If you want to read a more detailed review then click here.
You can grab your too faced born this way foundation if you feel like it tickles your fancy.
Milk makeup blur liquid matte foundation
Right on to the next one, it's weightless, it provides full coverage and easily blendable, it's the milk makeup foundation.
Wow! Foundation coming in spray bottle means that it won't oxidize in its packaging as you can't forget to not close it. Milk foundation gives a smooth matte finish on your skin.
The shade range is great as well including light to expresso. Like too faced it's free from Parabens.
On the other hand I found that the foundation did not last really long.
Going onto the third brand which is Kat Von D! This foundation comes as a liquid form and you know what it's water proof as well. Oooo.
It's highly pigmented formula means that even one pump provides a great coverage.
I think this product is great especially for oily skin or combination skin. Long lasting and great colour match are just another few great things about this foundation.
Of course I had to look for something to make you peeps say oh great.
What I found is that it required a little effort to spread maybe as it's highly pigmented (that could be a good thing), but if that's what your looking for then what are you waiting for?
click here to grab yours! Or if you want to go through the full review then tap here!
Fenty beauty pro filt'r soft matte longwear foundation
Fenty beauty pro filt'r soft matte longwear by Rihanna is great for dry skin and provides medium to full coverage, giving you a smooth finished look and shine free.
I mean who wants to look really shiny unless you're a car up for sale :). This product is water proof and lasts the whole day or at least for quite a while.
Obviously the shade range is quite large making it excellent and the shade match is great. Fenty beauty doesn't transfer as well.

The only thing that I found I had to write about is that you have to blend it quite quickly as I found it dried quick. But that's if you're slow like me.
You can go grab your Fenty beauty pro filt'r soft matte longwear foundation from here. But make sure you pick your right shade.
If you're not sure, then you can read the full review here!
Inika certified organic liquid foundation
Let me start off by saying that majority of the ingredients are natural it includes antioxidants, vitamins and minerals.
Inika foundation provides a medium coverage and is lightweight as well as being obviously vegan and cruelty free.
Features include anti- aging, oil-free, and hydrating due to the foundation containing hyaluronic acid.
The foundation provides a natural finish and is easily blendable.
I think maybe if it had a few other shades in it's range it would be great.??
If you would like to view the full review then please click here.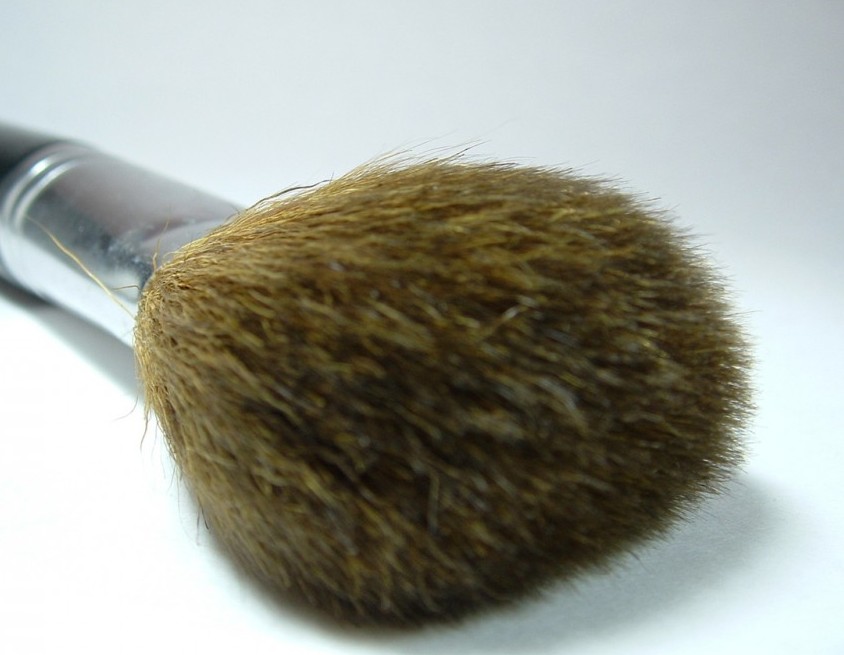 Charlotte Tilbury magic foundation
Onto Charlotte Tilbury magic foundation which provides a long lasting wear and offers various skin shade colours as well as a natural finish.
The easily blendable foundation (if done quickly) is great for all skin types especially for dry skin due to the moisturising formula.
The thing is if you have a really sensitive skin it can cause breakouts for some maybe but you can always patch test first.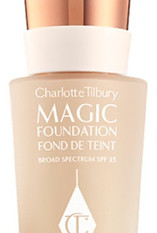 If you want more information on this foundation then click here to find out.
NYX stay matte but not flat powder foundation
Last but not least it's the NYX matte foundation which comes in a powder form. As it is a powdered foundation I think it's great especially for oily skin.
It's waterproof and mineral. If you get the right shade colour then it gives a natural look.
The setbacks are that there is not much powder in the packaging and they used to have 14 different shades but have for some reason narrowed it down.
Elf flawless finish foundation
If you usually struggle to find the perfect foundation shade match then I suggest you try out the elf flawless finish foundation, with around 40 shades you are bound to find the right one for you.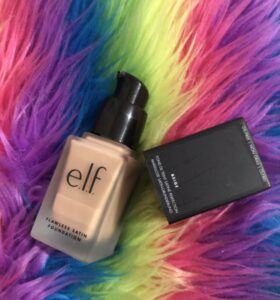 Due to it's formula being oil free, it's ideal for oily skin peeps. This foundation is also suitable for all skin types whether you have sensitive skin or ageing skin.
The lightweight semi matte finish blends easily to fit into the skin allowing imperfections like uneven skin tone or texture to be hidden, leaving a brighter looking complexion. You can check out the full review here!
Ilia true skin serum foundation
Coming in 30 shades arranging from very light with cool undertones to extra deep with neutral cool undertones. The ilia true skin serum comes providing with not only 'weightless, medium-coverage' but with some skincare benefits too, helping achieve a 'brighter, smoother, and more healthy-looking complexion' even after you take it off!
It features a 'silky, breathable formula' melts in allowing you to blend and blur for a finish that looks like your skin. This serum has the potential to minimise the look of pores, lines, redness as well as uneven skin tone instantly and overtime!
If you want to learn about the different types of foundation, of course in makeup then click here.
Or if you suffer from acne prone skin then check out these awesome foundations!
Do you currently have a favourite foundation that is vegan or not and why? or prefer a certain type of foundation form.
Let us know in the comment section below.
If you have any suggestions or questions do please drop them down too and thank you for reading, enjoy your day! And stay safe!
Please follow and like us: