We all want our brows looking the best for ourselves and the longest time possible so thankfully there are products catered towards our wishes so here are some of the best waterproof brow gel that are of course vegan!
Enjoy!
Wunderbrow eyebrow gel
The wunderbrow gel is a long-lasting gel created to provide you with 'natural looking, fuller' brows and of course with the long wearing formula comes the waterproof feature. This gel is according to the brand an award-winning bestseller that's 'trusted by millions around the world'.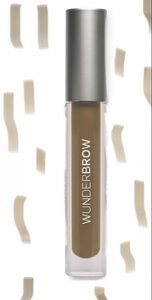 You can tint, fill and thicken your brows with results that can, are you ready for this? LAST FOR DAYS! This brow gel isn't only waterproof, but smudge-proof as well as transfer proof! To make applying as authentic as possible the brush is infused with hair like fibres to fill and sculpt your brows.
For a more in depth review I suggest you tap here!
Urban decay inked 3 day brow
This product by urban decay is a semi-permanent ink like brow gel that's literally the definition of longwear, apparently lasting up to 60 hours or 3 days like it's named! You can pick from 7 different shades.
You can fill and shape to create your desired shape with the angle shaped brush without having to worry about not only the lastage but no flaking, fading, or transferring. The formula is flexible and sweat resistant too so you can carry on working hard without having to fret.
You can grab your very own urban decay brow gel here!
Refy brow sculpt
The brow sculpt by refy is created to allow for shaping and setting hair in place. It features quite a unique formula; 'perfect balance between a wax and a gel', haven't heard that before have you? Anyways this unique blend is supposed to last all the way till you wash out with it's water resistant and flake free mixture.
As for what this product offers in terms of results, well you are left with a soft and fuller looking brow. This is due to the addition of carnauba wax which doesn't only bring softness but ease of application along with brows being kept in place.
The brush is dual ended which means comb and shape with one tool! This gel is suitable for subtle everyday looks! A full review can be viewed here!
Iconic London liquid brow silk
According to the website this product is a best-selling brow soap that also happens to be packed in a travel friendly tube, fuss free! This brow silk gives you the ability to create 'fluffy blown-out brows', a 'laid out laminate' effect as well as neat and sleek styles, all effortlessly!
As for the lastage you can expect a hold of up to 16 hours! The gel wax formula features 'argan oil and vitamin peptides' which work to condition and support fuller looking brows, each hair coated evenly thanks to the 'agile precision fibre' wand. The wand also apparently gets rid of something annoying, can you guess what that is?
Its crunchy and stiff textured hair!
That's it for now peeps but if you don't want to leave then check out other vegan brow gels here!
You can check out waterproof eyeliners to make sure your work of art doesn't melt by tapping here!
Have a great day!
Please follow and like us: