There are many different types of eyeliner and what they are used for varies too. Did you know, sometimes eyeliners can be chosen depending on your skin type.
Let me give you an example, say you have oily skin which means your going to have oily eyelids, you are not going to want to opt for a watery liquid eyeliner if you're looking for the best long lasting outcome because this will slowly start to transfer to other areas or melt, more so if you haven't prepped or setted at the end.
Maybe you are tired of the same look and wanting to try something different, whatever the reason, check out the variety of eyeliners out there and what they are used for!
Eyeliners have been around for quite a long time, invented by the Egyptians. It's a great thing they exist as they are the main piece for the eye makeup.
Just one swipe can make a huge difference, whether your looking to make your eyes appear smaller or bigger and many other reasons.
Below is a list of the most common types available:
Liquid liner
felt tip liner
gel liner
pencil liner
kajal liner
eyeshadow as eyeliner
Liquid eyeliner
This eyeliner is perfect for using when creating a winged look or a cat eye thanks to its precision. Because they require a delicate hand they aren't the best for those who are just beginning their eyeliner adventure.
Liquid eyeliner shouldn't be applied to the waterline as it won't dry due to the water and will seep into the eyes.
Beware, liquid liners can be messy. These liners dry super quick, within a few seconds and are tough, meaning they have a great stay on power.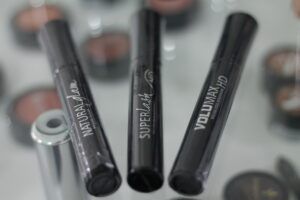 This does mean that removing can require extra effort sometimes even with makeup remover. You wouldn't use this liner to get a smokey effect as it's smudge proof, but that's good right?
Felt tip liner
This is a type of liquid liner but a with a  felt tip instead. With this liner you wouldn't keep adding or building on top, it would start to look messy.
As it's a type of liquid liner it has great stay power and won't budge till you wash it off yourselves. You can create thick or thin lines all depending on how you hold and glide the pen along.
You can achieve a cat eye look or just a simple look by lining your top lid. A felt tip allows control.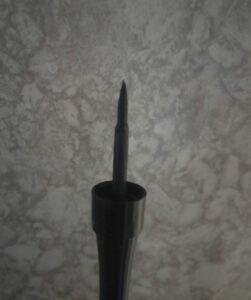 Gel liner
Gel liner comes in a pot and is applied using a brush or a q tip. They are a creamy texture a little thicker than a liquid liner.
Gel liners are great if you want a long-lasting eyeliner as they are waterproof and won't come off easily. This can be a con as a simple mistake can mean a big mess for removing. Like with the liquid liner you would definitely need an eye make-up remover to get rid of it.
As gel liner is applied using a brush you can create thick and thin lines using various brushes. It can be applied on waterlines but be careful and make sure your brushes are clean. Gel liners can also come in a pen form too!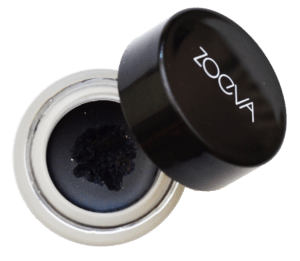 You can use this liner to create bolder more dramatic looks as well as cat flicks. For a dramatic effect smudge the liner straight after its applied with a q-tip.
Pencil liner
I'm sure everyone has at least one pencil liner in their bag or lying around somewhere. Pencils are available in variety of colours, the choice is yours. You can get thick sizes, thin ones and waterproof ones.
They have to be sharpened so usually come with one. You can safely use a pencil liner on your waterline but they don't have a good stay power.
A pencil liner can help to achieve an everyday look as well as a smokey effect by smudging it if the liner has a creamy texture.
You can view some awesome vegan pencil eyeliners by tapping here!
Kajal/kohl eyeliner
Kajal liner is usually made out of grinded natural ingredients however some can contain lead so you may need to be wary. They aren't creamy but are a little dry looking.
They were originally applied to protect the eye from the suns glare. Applying Kajal can be a little tricky and messy if applied dried. It can be applied on both upper and lower lids.
Eyeshadow as eyeliner
Grab a brush, dampen it and choose your eyeshadow colour, then glide it along your lid, exactly how you would with a usual liner. You may use eyeshadow as liner for reasons such as building a smokey look.
Eyeshadow aren't so great applied on waterlines. They aren't waterproof so don't expect it to last awhile. You can build on top of other liners such as gel or liquid.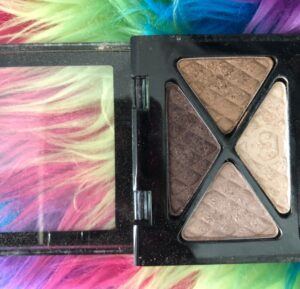 What eyeliner do you use the most, I'd like to know. Comment down below! Or if you have any suggestions!
Thanks for reading peeps and enjoy your day!
Please follow and like us: