Make up brands that are only vegan and don't state that they are also cruelty-free could just mean that they just don't use animals derived products but it can still sadly mean that they are tested on animals, but don't worry, as in this article we are going to list a few of the best animal cruelty free makeup brands as well as brands that at least have a few products which are both vegan and cruelty-free.
It's so great knowing that there are many makeup brands out there which care for the animals and the environment.YAY! Some brands have a whole collection devoted to cruelty-free as well as vegan whilst others may have a few products in their collection like maybe a lipstick or foundation and so on.
Right lets get started, shall we? Animal cruelty free makeup brands here we come!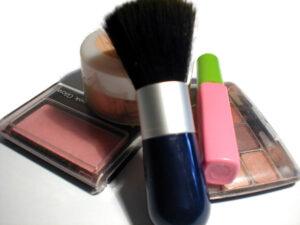 Below are a bunch of amazing Vegan and cruelty-free makeup brands:
Fenty by Rihanna
Rihanna released her very own makeup line in 2017 called Fenty beauty. It includes something for everyone, for a wide range of colours and skin types. There's something for everyone and the brand doesn't test on animals. I'd definitely say it's one of the best animal cruelty free makeup brands out there!
Fenty beauty does have quite a lot of vegan friendly products however there are a bunch that do contain animal deprived ingredients such as carmine and beeswax.
Some examples of products which are both vegan and animal cruelty-free are the match stix matte skinstick, gloss bomb universal lip luminizer, pro filt'r soft matte longwear foundation and a couple of other products.
But don't worry you'll definitely find something!
Inika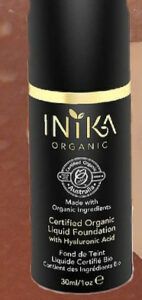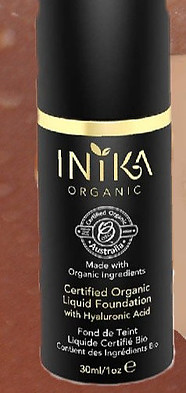 The reason why I included Inika in the vegan and cruelty-free makeup brands blog is because it specializes in organic and natural beauty products ranging from a whole set of makeup to brushes.
The beauty products include the face, eyes, and lips. No wonder it's one of the most popular vegan and cruelty-free makeup brand.
If your looking for something specific then this is great as it has a wide range of choices, ranging from liquid foundations to super pigmented lipsticks.
And I'm sure you'd love to know that it contains all natural ingredients such as Shea butter, primrose oil, green tea extract and lots more. Yay! Isn't that great!
Kat Von D beauty
This beauty brand is created by Katherine Von Drachenberg hence the shortened name Kat Von D. She doesn't only specialize in makeup, she is also a tattoo artist, entrepreneur, model, musician, author and television personality. That's a lot isn't it?
Right let's get back to the brand so where was I, oh yeah, guess what? It's 100% animal cruelty-free and state that they never have and will never test on animals. Good news right?
However they weren't always vegan as in 2016 it was announced that she is going to completely reformulate her makeup line into vegan which means that some products which are being sold by third parties may still contain carmine like the metal crush eye shadow.
Fun fact: The contour palette shade + light was the first to be reformulated as carmine was removed from the ingredients
But no worries as if you go on Kat Von D's official website you will find all the products which are vegan.
I suggest you check out kvd's tattoo liner by tapping here!
Urban Decay
Right this beauty brand is not completely vegan but before you think why is it on here then it's because it doesn't test on animals and guess what they also working to continue expanding their vegan selection. WooHoo!
For those of you who are thinking if they even have enough products, well they do have at least one if not more vegan products in each makeup section if that makes any sense for example face, lips, eyes and so on. (If you get what I'm talking about). So you can do a full face with urban decay.
A product example from their store for eyes is the Troublemaker mascara, for the lips it's comfort matte vice lipstick and so on.
Elf
Elf is great for anyone and everyone as it's affordable but high quality. But not only that, the entire yes ENTIRE cosmetic line is vegan friendly and cruelty-free. They contain no animal deprived ingredients.
Products include all makeup brushes as well as skincare products, primer, eye shadow, concealer etc. Isn't that amazing!(probably said that loads of time, but they really are)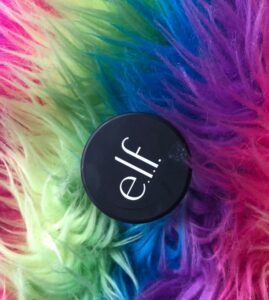 Don't worry these are not the only brands!
So these are just a couple of vegan and cruelty-free makeup brands and there are many more out there. So don't be afraid to check them out!
Having both vegan and cruelty-free makeup is such an awesome feeling knowing that you haven't harmed a thing and can still do what you love.
If you want to check out some examples of brands which do sadly test on animals then tap here! 
Or here for cruelty free makeup brushes to match!
If you have any suggestions or comments then pop them down below. And thank you for reading:) (if you did heeehee)
Please follow and like us: