Did you know oily skin actually require moisturising as it helps control oil production so a makeup remover with the right ingredients is what we need. What to know what the best makeup remover for oily skin is? Well of course that's why you are here I'm guessing!
Shall we begin?!
Quick Overview
Dermalogica precleanse
Soho skin cream cleanser
Japan fusion pure transforming cleanser
DHC deep cleansing oil
Starting off with…
Dermalogica precleanse
The precleanse dermalogica is a deep cleansing oil that melts makeup and impurities achieving a 'ultra clean and healthy-looking' skin. It thoroughly melts away layers of excess oil, sunscreen, waterproof makeup, environmental pollutants as well as residual products that may have built up from during the day!
Other benefits this remover has include the ability condition essential fatty acids and 'remove excess oil without clogging pores'. It's also great uneven skin tone and breakouts!
Soho skin cream cleanser
This cream cleanser by Soho skin is suitable for all skin types, it gently washes away not only makeup but dirt and pollution.
It features a unique formula, applying as a cream, transitioning to a foam, avoiding the need to strip the skins natural moisture. This cleanser is said to be non drying and contains beneficial ingredients like squalane to hydrate skin, oat amino acid, protecting and soothing 'irritated skin and glycolipids' which is known to gently cleanse away impurities.
This all works to equal a stronger skin barrier, improving your overall skins health!
Japan fusion pure transforming cleanser
Suitable for all skin types including sensitive, the pure transforming cleanser is said to be a 'super light, perfectly effective delicately technical' cleansing balm that aims to remove makeup including waterproof mascara, oils and pollution leaving a perfectly balanced and radiant skin.
It's also formulated with antioxidants and has a unique 'high-tech gel-to-oil-to-milk' texture as soon as it makes contact with water. It's vegan, cruelty-free as well as fragrance free!
DHC deep cleansing oil
The DHC cleansing oil is a 'a revolutionary oil makeup remover' infused with antioxidant rich olive oil which helps the skin feel nourished as well as hydrated with a nice radiant glow.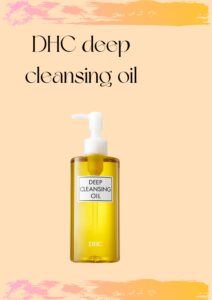 It performs a deep clean gliding effortlessly, transforming into a milky emulsion with the sight of water, lifting not only makeup but impurities too!
This is a deep cleanser so a little different to the usual ones in the way it works better. The results a 'refreshed, younger looking skin' according to the brand!
So there you have it peeps a bunch of awesome vegan makeup removers for oily skin peeps! Or anyone basically!
If you don't want to leave then tap here to check out foundations made especially for oily skin!
Have a great day!
Please follow and like us: