A sugar lip scrub is a great way to get rid of dead skin cells and add some moisture to them. They as you can tell by the name are composed of sugar crystals along with other ingredients like shea butter, coconut oils as well as other natural options.
So if you are looking for soft, supple lips then I guess a lip scrub is what you are in need of!
Right shall we get started?! I think so!
Quick Overview
Face theory lipascrub LP2
Lush bubblegum lip scrub
Kylie sugar lip scrub
Motherly love sweet lips sugar scrub
French girl rose lip polish
Face theory lipascrub LP2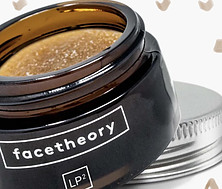 The llipascrub by face theory featuring sugar, avocado and coconut exfoliates your lips whilst smoothening them out as well as hydrating them even one of the most severely chapped lips without the addition of beeswax.
This lip scrub is free from 'parabens, phthalates, silicones, PEGs, SLS, SLES and mineral oils'. It is also vegan as well as cruelty free. Due to the high concentration of active ingredients, only a small amount of product is required with each application.
The face theory lip scrub contains avocado oil with protein, vitamins C, D and E along with beta carotene which are known to soothe and hydrate dry skin whilst the vitamin C enhances collagen production. Castor oil contains large amounts of monounsaturated fatty acid which helps attract and retain moisture. Coconut derived extract in the face theory lip scrub ensures the skins natural barrier function whilst protecting against water loss.
Lush bubblegum lip scrub
The lush lip scrub comes in various flavours, there is watermelon, scrumptious cookie dough, candy corn, cherry etc. This one in particular is the bubblegum flavour. Lush state to use this scrub 'brighten your day with this sugary sweet candy treat' whilst also buff away your lips with the caster sugar created for exfoliating and jojoba oil for a softening touch.
To use all you do is scoop out some and gently rub at your lips, then swipe away any excess for a 'perfectly polished' finished pout! The addition of natural ingredients makes this scrub suitable for all skin types. This is a vegan and cruelty free product too! Each scrub weighs around 25g.
Kylie sugar lip scrub
The Kylie sugar lip scrub is the allure best of beauty 2021 winner for the best sugar lip scrub but not for no reason as this scrub is designed to gently exfoliate and buff away dead skin cells whilst helping to replenishing lips moisture. The Kylie lip scrub is supposed to leave your pout feeling 'smooth, soft and ready for makeup' as this scrub preps too! The perfect self care treat according to the brand!
The Kylie sugar lip scrub is said to be vegan, cruelty free, gluten free as well as clean. It is lightly scented with a warm vanilla flavour. The addition of shea butter and meadow foam seed oil helps make this scrub a great moisturiser since it is naturally full of fatty acids whilst the sucrose, a plant based exfoliator works to gently exfoliate without stripping at your lips.
Motherly love sweet lips sugar scrub
The motherly love sweet lip scrub is according to the brand a 100% natural raw sugar scrub created to smoothen away dry, flaky lips whilst also locking in moisture. The nourishing lip scrub gently buffs too, helping heal any chapped lips for a more comfortable and healthy appearance.
The motherly love sweet lips sugar scrub contains brown sugar crystals which are here to prevent the moisture from escaping along with removing dry cracked skin. To apply massage a small amount of the product onto clean lips, then rinse and wipe with a damp face cloth. When applying make sure to use a circular motion, like you are giving a nice massage to your lips, I mean they do deserve it!
If you love smooth, soft lips then you will definitely love the lip sugar raw scrub! The brand do recommend to use 1-2 times a week!
French girl rose lip polish
Described as a 'invigorating rose and mint-infused sugar polish' the French girl rose lip polish is certainly a unique scrub no wonder it is known as one of the best lip scrubs by byrde. It is formulated with nourishing butters which work to remove dry skin gently, leaving your lips with a supple and hydrated touch.
The brand want you know the superstars of their lip scrub which are the organic sugar for gentle exfoliation, rich shea as well as mango butter which are the hydration helpers! This scrub contains a rose/mint essential oil blend, free from synthetic fragrances. This infusion creates a lovely, enlivening, mood boosting scent! The French girl rose lip polish is ideal for any individuals with skin concerns such as dehydration, flakiness, peeling and general dryness.
Right that's it for now peeps!
However if you don't want to leave just yet then I suggest you check out these awesome vegan sheer lipsticks to add light colour!
Have a great day!
Please follow and like us: