Makeup removers are pretty useful, for anyone who wants to get rid of their makeup fast and effectively and some have extra benefits too. The eye area is usually where the most scrubbing goes on especially when the remover isn't of great quality. But don't worry as I'm going to go through some of the best eye makeup remover in my opinion.
Sometimes makeup removers don't easily remove all beauty product residue so you'll have to opt for a waterproof makeup remover.
There are different types of removers from wipes to miceller water as well as milk solutions.
Some people have sensitive skin so may require gentle formulas. I'm going to try to include a variety of these so Let's get going.
Quick overview 
Inika certified organic makeup remover
Pacifica essential makeup remover wipes
Glossier milky oil remover
Camomile gentle eye makeup remover
Yes to detoxifying micellar water
Inika certified organic makeup remover
If you have sensitive eyes, then listen up! The organic makeup remover is made up of 75% organic, 100% naturally derived, vegan and cruelty-free ingredients!
As well as removing makeup effortlessly, this remover also helps your beautiful skin stay cleansed, hydrated and softened so you're left feeling fresh and clean thanks to it's oil based formula enriched with jojoba oil, hydrating sunflower oil, soothing vitamin E and regenerative rosehip oil.
Pacifica essential makeup remover wipes
For those of you who are looking for a quick and simple way to get rid of that dirt, then you may want to look at pacifica's makeup remover wipes.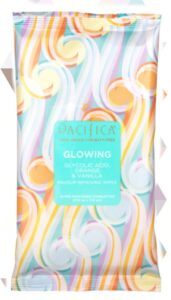 They are totally cruelty-free and vegan as well as being formulated without parabens or phthalates. So no nasty chemicals here!
Infused with ingredients such as coconut water, aloe, calendula and rose water, what is there to worry? Whilst you are gently swiping away the makeup, your skin is also being hydrated.
You get 30 towelettes packed at an affordable price too! This can be used on the whole of the face.
Glossier milky oil remover
A mixture of micellar water and weightless oil, easily dissolves any makeup, even the most waterproof ones!
This gentle formula includes comfrey root extract and pro vitamin B5 which help to soothe and condition your skin.
You don't have to rub or tug anymore with this cruelty-free and vegan product and it's mess free thanks to it's tapered dispenser.
Camomile gentle eye makeup remover
Suitable for sensitive skin and those who wear contact lenses, this remover is specifically made to melt away eye makeup without oil, fragrance and colour.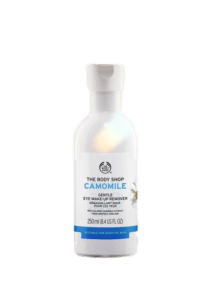 The chamomile infused in this remover is known to have anti irritant properties.
After a wipe, your lashes as well as lids are left soft and clean.
Yes to detoxifying micellar water
Another great remover made from 95% natural ingredients, the yes to detoxifying micellar water removes makeup, cleanses and moisturizes at once without the need or rinse!

If you have an oily or combination skin then I think you may find your skin loving this!
With tomato extract and charcoal, this remover will definitely leave your face removed from all impurities.
Which products do you use to remove makeup? Are they natural products?
Oh and whilst you are here you could maybe check out eye makeup removers especially made for sensitive eyes!
Have a great day!!! ?
Please follow and like us: