Finding the best nude eyeliner that is soft and long-lasting can be a little time-consuming evermore so when you add vegan friendly to the search criteria, but fret not as here I've listed a bunch of these just to make it a little easier!
Nude eyeliners are those one multitasking eye product that you didn't know you need until you actually purchase one for yourself.
They can be used for a range of duties which aren't limited to; brightening the eyes, widening the look of your eyes, give your eyes some definition and even shape your brows or create a fuller looking lips!
Right lets sees some of these cool products!
Quick Overview
Zao nude beige eye pencil
Barry M nude kohl pencil
Honest beauty vibe liner pencil
Tropic silk gel liner
Tarte fake wide awake eye highlight
Zao nude beige eye pencil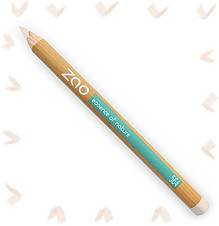 The zao eye pencil is to not only be used on the eyes but on the eyebrows as well as the lips too! Quite versatile! The nude beige shade features a beneficial mixture of ingredients which includes organic vegetable oils! The eye pencil features is ultra pigmented meaning you are provided with clean and intense results every time!
The soft texture makes applying easy yet still allows you to precisely create lines on your lids. You'll be happy to know their formula is of 100% natural origin, certified organic as well as vegan. Did you know the wood of this pencil is PEFC certified Californian cedar which is said to guarantee sustainable forest management!
Barry M nude kohl pencil
The Barry M kohl pencil is here to emphasise your eyes! It is said to possess a 'super soft' formula so you can apply effortlessly! As well as having a soft texture, the nude kohl provides long-lasting results making it ideal for not only lining lids but applied on the waterline too!
You can wear it on its own or even smudge it into eyeshadow for a diffused, soft defining eye look. Suitable for both day and night looks! This 100% vegan and cruelty-free nude liner is available in an array of other shades, around 8!
Honest Beauty vibe liner pencil
With the honest beauty vibe liner you could expect to receive 'gorgeous color payoff' with only one swipe! The velvety, creamy smooth texture would make you want to not stop creating various looks. The infusion of mango seed oil along with jojoba oil certainly helps give the liner conditioning properties.
Blending is also a breeze, so blend to your hearts content whether you want to create definition or smudge out for a nice wash of colour on your lids! The vibe liner certainly passes the vibe check! Plus its suitable for all skin types including sensitive eyes
Tropic silk gel liner
As you can tell by the name, the tropic liner applies super smoothly, not only because it features a silky formula but since it is also a gel form, which usually effortlessly glide along without any issues. These liners even come with a sharper on one end so you never have to experience the annoyance of a blunt one.
According to the brand, they only use the finest and sustainably sourced ingredients which range from berry fruit wax to plant oils and mineral pigments which is where the silk liners get their long-lasting and suitability for all skin types characteristics from.
Except sharp lines, along with hours of wear in not only this nude shade but a range of others too!
Tarte fake wide awake eye highlight
The universal nude gel liner is a great option for anyone who wants to fake a full nights sleep! It instantly brightens your eye for a bigger and brighter look. It comes contained in a twist up pen

so that you can easily store it safely as well. The gel is a creamy consistency making gliding easy peasy and the ability to blend with its built in smudger!
Use the tarte fake wide awake eye highlight to neutralise your inner rim, and to brighten the inner corner and brow bone and then blend to your content! It contains no bad stuff, instead containing aloe vera and antioxidants.
Don't worry sensitive eye peeps since this liner has been both dermatologist and ophthalmologist tested, its safe for contact lenses wearers too!
You can check out more eyeliners to achieve that awake look in no time with these white liners!
Right that is it for now peeps!
Have a great day!
Please follow and like us: