The urban decay lip bond was a random and unexpected buy if I'm being honest. I didn't plan on getting another lip product as I tend to use moisturisers and a little bit of lip liners just to enhance my natural lip colour.
The only time lipsticks are used is usually when there is a special occasion or when going out for the day! Anyways if you would like to check out how it performs then I suggest you carry on reading!
Description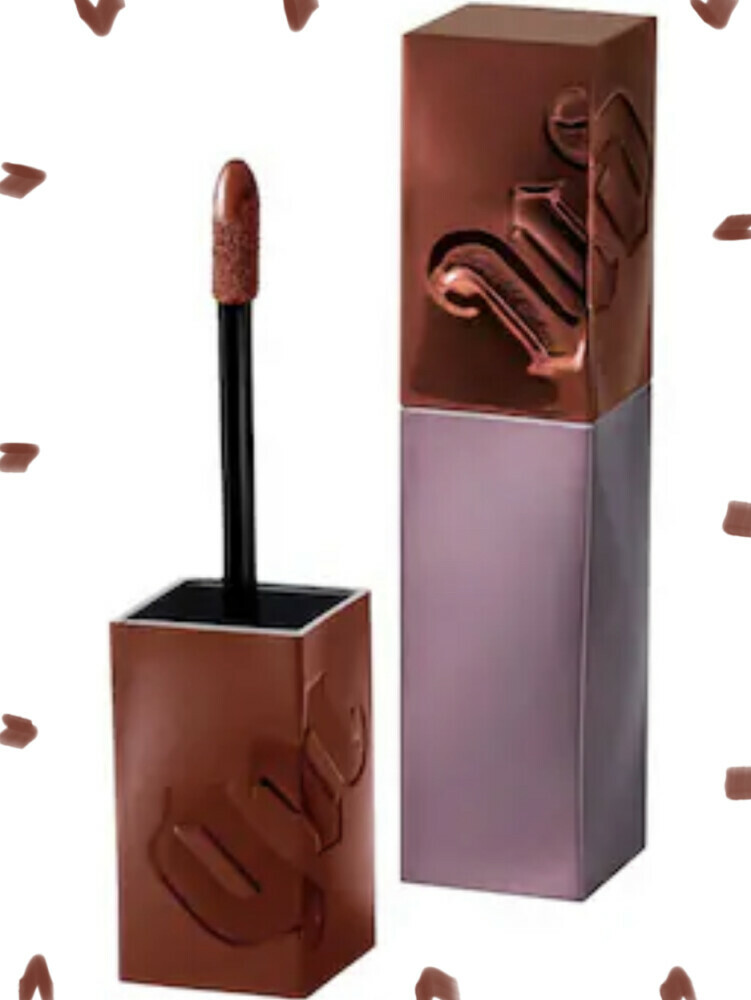 The urban decay vice lip bond is described as a 'long lasting vegan liquid' lipstick which claims to offer around '16 hour' wear with 'comfort that commits' – no fading, no flaking or cracking! Now that sounds like something we can do with. The lip bond lipstick comes in 7 'unbreakable' shades in a glossy finish. The glosses are said to provide intense colour as well as 'instant shine' with one swipe application that is.
Each shades should be comfortable to wear , lightweight and leave your lips feeling moisturised instead of the usual sticky or dehydrated feeling. You shouldn't experience no budging even under pressure! And receive results that are transfer resistant including food and water resistant!
Shades
The urban decay vice lip bond is available in 7 shades which are all vegan! They range in hues with pinks, classic red, a brown, and even a purple and have a glossy finish to them as well. The intensity is a mixture too with neutrals along with a bold purple. The more neutral and not so rich but still pigmented shades are 'cuffed up', which is a rosey pink, 'safe word', best described as a brown colour, 'text em', which is a muted pink, 'PDA' is an in-between pink shade which I think is ideal for day look and can be pulled off for a evening look.
You then have your more rich and deep shades like 'no restraints', a bold purple, 'ex-lover' which is a nice not too bright red and then you have the classic rich red hue with a name to match, 'unbreakable'! I think with all these cool shades you are certainly wondering which did I go for? Well some of you may know I am a fan of my neutrals so of course to I decided to stay on the safe side and again went for a not so bold shade; that happened to be 'PDA' a pinky with a tint of red shade.
Application
Application is apparently said to be a 'one swipe', providing instant shine along with intense colour as well. The applicator itself is the typical style, fluffy brush you get with most lip glosses. I wouldn't say it's exactly precise but it does the job which is all that matters in this case. It is a decent size though so does provide a good coverage for medium to full lips too.
Before applying you need to give the lipstick a good shake of around 5 seconds to ensure you receive a well saturated and rich hue.
This lipstick is supposed to be leaving your lips moisturised and should be comfortable to wear which to be honest is quite hard to find in my opinion when it comes to what my lips gets along with. I have quite dry lips so many lip finishes cause them to crack especially if they are matte or glosses. Gloss finish end up becoming sticky after a while so how was the urban decay lip gloss?
Well I can say overall it was a good experience, my lips didn't feel dehydrated even after a couple of hours, there was though some slight cracking however that was towards the end. I would also say the wear was comfortable nothing too irritating. It wasn't sticky either.
Now how about bleeding or fading well that I shall discuss a little later. But before that I shall talk about this lipsticks 'transfer resistant and food + water resistant formula' which the brand talk about. Let's get straight to the point, with transferring there was some problems but nothing major which I think could be due to the neutral shade. When you include food and water, I would change the answer a little. There was some transferring I noticed onto my cup whilst drinking but with food it was fine. I am guessing the issue may be more apparent with bolder shades like 'unbreakable' or 'ex-lover'.
Lastage
The lip bond lipsticks are described as a 'long lasting vegan liquid' lipstick which means we should expect some power! Urban decay state each of they vice lip stick offers up to '16 hour wear' of intense colour that also does not transfer, fade or crack. I mean I am expecting some strong results!
Let's start off with the fading results. I didn't honestly experience any fading through out most the day except a little towards the end of the day. Don't get me wrong it certainly delivers high pigmentation which can be seen on the first swipe however the colour after eating as well as drinking washes it away. The more bolder shades may be more longer lasting in my opinion.
I know you probably want to know how long did the colour saturation stay for then? It was quite some time before I had decided to take a look in the mirror and noticed the fading, I would say around 10 hours later. That is pretty close to their claim of 16 hour wear, considering I ate and drank quite a lot that day since there was a wedding to attend and of course who wouldn't want to munch.
Overall
Overall I give the urban decay vice lip bond a rating of 8/10! The shade selection is varied however could do with some new interesting ones, the lastage I would say is great as is the pigmentation. The slight issue of fading along with transferring is easily forgotten about once you swipe on and experience the comfort of the formula which isn't sticky like glosses usually be and isn't overly drying so no cracking even with my naturally dry lip, it was great!
It is easy to apply as well as remove though you would have to use a good makeup remover to get the colour all cleaned up. I would say this lipstick is an ideal product for anyone looking for a long lasting, highly pigmented colour. If you like subtle shine then this is for you, it is lightweight and comfortable.
Right peeps that is it for now peeps!
Have a great day!
Please follow and like us: