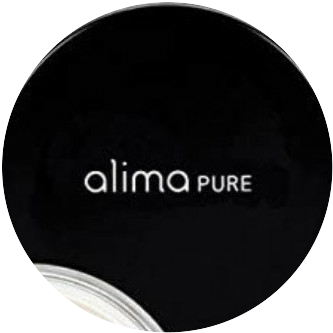 As lately I have been venturing into mineral makeup, which first, I wasn't really a fan of, for some reason, I've decided to put the Alima pure concealer to the test. I chose this product as it's mineral, cruelty-free and vegan. There is also no parabens and other nasties. Another reason why I want to try alima pure products is because they state they are a luxurious and high performance brand that use pure, natural ingredients, which I think can be tricky to find sometimes.
Most but not all of alima pure's products are vegan friendly, so make sure to check beforehand if you are after cruelty-free and vegan items.
Here's what alima pure have to say about their concealer:
"A weightless, velvety loose powder mineral concealer that's perfect for providing extra coverage to areas of discoloration and under the eyes, while soothing minerals and gentle pigments hide blemishes and discoloration on even the most sensitive of skin".
Disclosure: This post may contain affiliate links which means that I may earn commission if click and make a purchase but no additional cost to you.
Coverage
Alima state this product is great for 'extra coverage' for under eyes and discolouration. And this couldn't be more true.
I decided to use this on my auntie because she has dark circles and a tiny dark mark just at the corner of her eyes which still is usually visible even with foundation on.
It certainly did a decent job of hiding the imperfections after a few swipes. Judging by the times we had to go in again, I'd say it provides a light to medium coverage, depending on your application technique.
It also brightened and opened up her eyes.
As for what I used it for, it was mainly applied by my brow bone and I found it quite useful to cover redness by my nose due to excess touching.
Lastage
Imagine how sad that would be if you have a concealer that doesn't last as long or cooperate with your foundation, so you end up with your dark circles or discolouration on display, even worse at a party! That would be embarrassing!
But I'm glad that wasn't the case with the alima pure concealer. I applied it on top of the alima pure foundation to make sure I got maximum results. The longest it stayed put was approximately 8 hours, which I think is long enough. Powdered concealers do not go down well with liquid or cream foundation so choose wisely people!
Blendability and application
I found blending quite easy as well as application using an eyeshadow brush. Think powders are best applied using brushes.
Whilst applying I noticed I had to go in for a little more than expected, but then again it's mineral powder so it's expected.
Velvety loose powder?
At first, I wasn't bothered about the 'velvety-ness' of a product but when I opened it and had a feel of the texture it felt so lovely and smooth. Not only on my hands but face too! It really felt luxurious but affordable which I'm happy about.
Once on my skin I didn't experience any cakiness neither did it cling or clump to the foundation. It felt pretty lightweight too which I would expect from a powdered product.
Overall experience
I really liked that my skin wasn't left red or itchy after using this as with some other products, I'd say it's down to the all mineral ingredients, they sure had sensitive skin peeps in mind when creating this! It was extra useful for me as I used the lighter shade as a highlighter so I definitely had a positive experience.
I have to be honest I wasn't happy with the shade range available so it would be awesome if they expanded that. I also found the amount of product packaged less. Adding a little more would make a great difference especially since I had to pack in more on the bristles to get enough product on for a fuller coverage.
I definitely would recommend the powder concealer especially if you have sensitive skin or if you are on the hunt for a easily blendable, healthy medium coverage concealer that is mineral.
Click here if you would to buy your own alima pure concealer!
Or tap below to view more of alima pure's products!
If you have any questions please let me know in the comment section down below and I'll try to get back to them.
Have a great day! ?
Please follow and like us:
Review Date
⭐⭐⭐⭐





Product Name
Alima pure mineral concealer
Price
Product Availability