Tarte is a US cosmetic brand which is completely cruelty-free but not all vegan due to a few of their products containing beeswax and other animal by products. But don't worry as there are plenty of vegan options, one of them being the lights camera lashes mascara! Continue reading the tarte lights camera lashes review to find out if this is really worth it!
What tarte claim this mascara does:
"This 4-in-1 mascara volumizes, lengthens, curls & conditions, acting like a push-up bra for your lashes!"
" instantly lifts & curls
volumizes & lengthens to make eyes appear bigger and ultra pigment delivers darker, defined lashes as well as vitamin-rich formula conditions with each coat"
Disclosure: This post may contain affiliate links which means that I may earn commission if click and make a purchase but no additional cost to you.
Before I go into detail about the oooh's and aahhh's of this product let me quickly talk about my first impressions!
Well the actual box it comes in is the usual rectangular shape but with a fancy purple snake skin print design all around it.
When I first saw the mascara itself I thought what an odd (good way) but unique tube. It's pretty cool if you ask me, with the same snakeskin design covering it and a few curves, it surely does stand out.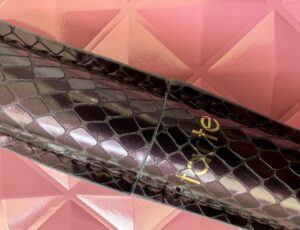 Volumize and lengthen?
Now time for the performance!
Tarte lights camera lashes main purpose is to volumize and lengthen as well as curl and condition. So I was fully expecting it to transform my lashes and transform it did!
I literally only needed to coat once for the results to be visible (bare in mind I do have naturally medium lengthed lashes), both for volumising and lengthening!
All my lashes were coated evenly, I think that's all thanks to the brush.
It's not too large that it ends up coating your eyelid as well but also not too small that only half your lashes get covered, it's just the right size!
Ingredients
Another thing about this mascara, which I liked is the ingredients, they are a healthy bunch for your lashes. Ingredients stated on the website include:
Olive esters- condition, treat & protect lashes
Rice bran wax- helps lengthen the appearance of lashes
Carnauba wax– ensures a smooth application
Provitamin b5– helps hydrate & improve the appearance of lashes
Mineral pigments– soothe & soften the skin around the lash line
Vitamin C- helps fight free radicals.
Sounds good doesn't it? Oh and they are formulated without nasties such as Parabens and phthalates.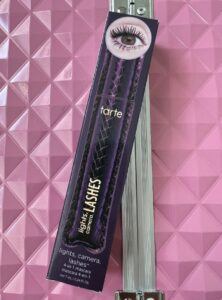 Does it clump or smudge?
From the moment of application to removal, I didn't experience any clumping or smudging which is quite surprising but great, I was expecting some sort of mess.
Usually I would get a few smudges her and there especially as I touch around my eyes often but I'm happy to say this wasn't the case this time round.
When I coated the lashes, they were all beautifully separated too and I was left with fluttery lashes.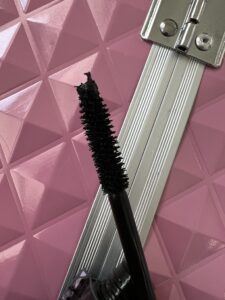 The tarte lights camera lashes 4 in 1 mascara is a little dry but not clumpy with the first and second swipe, however if you continue building it does get a little.
Lastage
Mascaras that last long whilst also at the same time stay just as strong as they were when first applied are awesome as they resemble natural lashes, when you don't need to keep reapplying and topping up.
I can tell you for me this mascara nearly hit that, of course it didn't look exactly how it first did but at least it lasted around 9 hours.
I know for sure based on how it looked towards the end it would have done easily another hour or half if I hadn't cleaned it off.
Tartes mascara was also quite easy to wipe off with a eye makeup remover.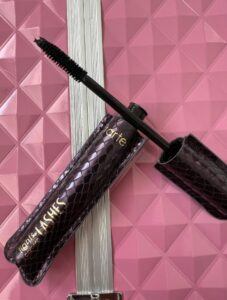 Overall
So overall I think I would use the tarte lights camera lashes mascara as amazingly there were no crumbling or smudging beneath and around the eye area even though I am quite a fidgety person.
I also like the results it gave me and the longevity.
However it is a little pricey which is a downside for me and probably for some of you too. If I had to repurchase it I'd either wait for a sale or grab it after some time.
If you are looking for a mascara that is going to stay put for a while and actually show some difference to your already amazing lashes then you may like tartes lights camera lashes.
Made up your mind then I suggest you tap here to check it out!
What mascara is your favourite? Let me know in the comment section below!
Right that's it for now peeps, but if you really don't want to leave then I suggest you tap here to check out more awesome vegan mascaras!
Have a great day! ?
Please follow and like us: