Brow serums are tasked with encouraging the growth of your brow hairs, help strengthen them, and give them more life by adding thickness through ingredients like peptides, oils and other vitamins! Want to check out the best brow serums, then do continue reading!
What I like about brow serums is that with some of them you'll find that you don't even need to use additional products such as brow tints or gels since the serum can actually give that extra definition, I mean that is if you have the right product and aren't after something too dramatic. They are a great option for a natural subtle effect!
Let's begin!
Quick Overview
Glow for it brow growth serum
Vegamour grow brow serum
Naked co naked brow
Anastasia Beverly brow genius brow serum
Typology eyelashes and brow serum
The ordinary lash and brow serum
Glow for it brow growth serum
If you are wanting 'beautifully bushy brows' then listen up! The brow growth serum by glow for it claim to have the perfect product for anyone struggling with 'thin, sparse, weak brows', or for those who want 'thick, fluffy, bold brows'! Your dream brow can apparently be achieved in as little as 14 days!
You only need to use it once a day with one coat for you to see your hairs all 'happy and healthier'! A little goes a long way! The formula moisturises and conditions them supporting them to grow. Remember to use on dry and clean hair.
Don't worry this brow is vegan, cruelty-free, and packed with natural ingredients!
Vegamour grow brow serum
The gro brow apparently is a fan favourite, 'Fast, safe and effective'! This serum is key to achieving a thicker, fuller eyebrows, I mean who doesn't want that bolder brows! The formula is natural and vegan, for promoting healthy hair follicles the grow brow contains 'Polyphytobase Complex with active phytomolecules, zinc and biotin'.
You can expect to see results in around 30 days with everyday use. Fret not in the knowledge that this serum contains no toxins nor hormones, just pureness!
Naked co naked brow
If full, fluffy brows are your dream then listen up! The naked brow serum lets you create thicker, darker hair in just one simple step! Just dip the applicator into the serum and then swipe a tiny amount onto your cleansed brow, wait for 10 seconds and walah! There you have it your dream brow!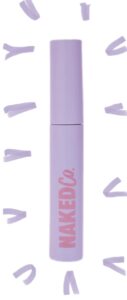 Their five star rated serum is packed full of 'peptides and plant extracts' which are known to stimulate hair growth making your natural brows longer and thicker so bye bye brow tints! This product isn't only vegan friendly but ocean friendly too.
Anastasia Beverly brow genius brow serum
The Anastasia beverly hills brow genius is a little on the expensive side is a must have according to the brand! This serum cleverly has a blend of 6 'rejuvenating ingredients into one multi-benefit' working with you to create a 'now and later' look that you'll love! Expect a smoother, softer, tamer, and fuller looking brow that you've been dreaming of!
The formula contains a bunch of beneficial ingredients that include 'peptides, panthenol and Korean ginseng to biotin and castor oil' providing nourishment, increasing manageability and ultimately delivering the best brow makeover.
Typology eyelashes and brow serum
As you can tell by the name this is a 2 in 1, you can use this as a brow serum and on the lashes too! It is surprisingly 96% naturally derived with 2% pea peptides and the inclusion of castor oil which promote and accelerate the growth of fresh new lashes and brows as well as stimulate the cells.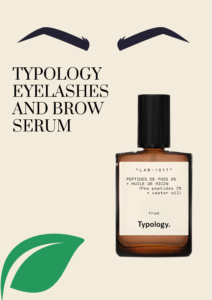 The typology lash and brow serum promises to nourish, strengthen and boost the growth of both your lashes and brows, which are prone to weakening due to factors such as stress, deficiencies and daily makeup use.
It's also fragrance free and vegan formulated.
The ordinary lash and brow serum
' A volumizing lash and brow serum for a thicker, fuller and healthier look'
Sounds about right! Definitely something I could do with! This 'multi peptide', (a formula used for targeting signs of old age as well as support hair and scalp for thicker hair) a 2 in 1, lash and brow serum is said to be a lightweight, non greasy product.
As you can tell by the description the ordinary serum is designed to support not only thicker and fuller hair but healthier looking to.

It does this through its '11 active ingredients' which include 4 peptide complexes along with a bunch of natural extracts. According to the brand you can expect to see results as soon as 4 weeks! This product is vegan, cruelty free, silicone free, oil free as well as alcohol free.
That's it for now peeps but if you don't want to leave then I suggest you check out these vegan brow gels!
Have a great day!
Please follow and like us: