I know you all want to know how to apply foundation correctly, I mean who wants to go out with patches here and there or only half places blended. NO ONE. (Not saying your application is that bad but you know what I mean).
A foundation applied properly is when it looks like it's part of your skin.
Of course, first you'd have to get the correct shade to make this all work. So when trying to find a close match make sure you test the foundation on your neck or jawline to get accurate results.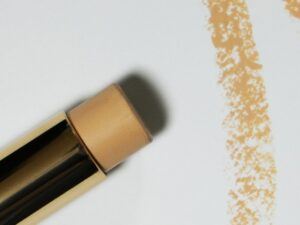 Okay once that's sorted you can then begin your journey to getting pro results of foundation application.
A clean blank canvas
Having a clean face to start on is an important step, it will help ensure you are able to achieve the desired effect.
Now let's quickly go through how you can get that blank canvas.
Right before applying foundation you must cleanse and exfoliate your skin.
Cleansing your skin is necessary, using your favourite and skin suitable product as it will help to remove dead skin cells, oil, and dirt as well as makeup which may have not been thoroughly removed, helping to unclog pores.
While exfoliating removes dry dead skin cells to give a smooth complexion as well as prevent the foundation from looking flaky if you have dry skin.
Once that's out the way, grab a moisturiser, apply some to the fingertips and gently massage into your skin in circular motions.
Moisturizing prevents your skin from drying out and keeps your skin hydrated which allows foundation to be applied with real ease. EASY PEASY!
Moisturisers can come in various forms like creams, oils, lotions etc.
Should you prime?
Well it's really up to you. But applying a primer will make sure your makeup goes on smoother as well as last longer. So if you feel like this is what you need then feel free to add primer on.
Primers can also be used to smooth out uneven tones.
Apply a small amount on your fingertips or brush if you like and slowly work it into your skin. Start from the center of your face, going outwards.
It's best to use a small amount as you'll find it is usually enough, if not you can always go in for more.
Check out awesome vegan primers by tapping here!
What to apply foundation with?
Okay now that you have prepped your skin and have found your correct shade, it's time to find the right tools YAY!(meaning brushes and similar items).
What you use to apply foundation can depend on your preference and sometimes skin type. Examples of what you can use includes:
finger
sponge or beauty blender
Flat top brush
Kabuki brush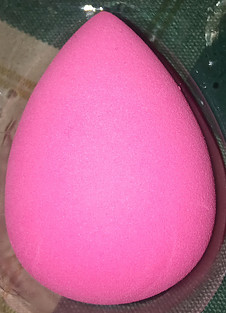 For example for a more sheer coverage you could use a brush as the best method.
Your fingers could help give a medium coverage or light, the warmth of your fingers and skin go well together.
Brushes like the kabuki brush can help to achieve full coverage.
If you have a powdered foundation or mineral then a brush is best whereas cream and liquid foundation can be applied easily using either flat top brush, beauty blender, or fingers.
When using your fingers make sure you thoroughly wash them before and after.
How to apply a foundation?
So you've prepped your skin, grabbed the right foundation shade and chosen your preferred method and now to apply it.
Squeeze a little onto the back of your hands, if it's a liquid, otherwise ignore that part and then grab a little onto whatever you going to use to apply onto your skin.
The reason why you only need a little is that way you can easily build on top when needed, whereas if you add a load onto your face you will look like a ghost  or a big mess as well as waste a lot of product.
Once you have the right amount, you are going to start by applying in the center of your face then going outwards towards the cheeks and ears.
Use gentle dabbing motions when applying, which is basically tapping instead of painting it across your face, otherwise you'll have streams of foundation and not a natural look.
Remember to use the dab motion whether you're using your fingers, brushes or beauty blender until you've achieved a smooth natural look.
Some people like to dampen the sponge to pick more product. Dampening also allows you to build to a full coverage quicker.
Finally, finish off the rest of the makeup by adding translucent powder and whatever else your wanting to apply.
And that's how you apply foundation peeps! Thanks for reading and if you have any suggestions or Qs then comment them down below.
Have a great day!?
Please follow and like us: