Are you looking for the best face moisturizer for dry skin that are vegan as well as cruelty-free too? Well then lovelies you are at the right stop!
Dry skins sometimes seem like they are forever in need of water especially if you don't pick the right product. Moisturisers for dry skin are usually labelled to make selecting the correct formula easier. Ingredients typically popular for this thirsty skin type include Hyaluronic Acid, glycerin, shea butter as well as oils like jojoba, avocado which help lock in moisture.
Right lets check these treatments out!
Quick Overview
Face theory aventhra moisturiser
Bare minerals smoothness bare haven soft moisturizer
Green people day solution day cream
Fenty skin hydra vizor invisible moisturiser spf30
Face theory aventhra moisturiser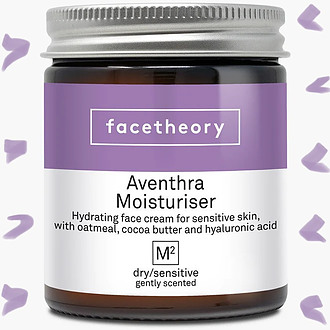 The face theory aventhra moisturiser is specifically catered towards not only dry skin but sensitive too! It features cocoa and shea butter which work to nourish and emolliate dry areas whilst Hyaluronic Acid and glycerin ensure your skin is kept hydrated all day long.
The face theory moisturiser all uses colloidal oatmeal that uses a high percentage of beta glucan which according to the brand not only provides deep hydration but can promote wound healing too! It is also gentle on the skin!
Whilst offering moisturising benefits the aventhra moisturiser holds anti oxidant properties and vitamin B5 to help brighten skin and offer 'effective hydration'. It is free from paragons, mineral oils, SLS, SLES, silicones as well as other junks.
Only a small amount of product is required since it is formulated with a high concentration of actives.
Bare minerals smoothness bare haven soft moisturizer
The bare minerals bare haven soft moisturiser is clean from junk and powered by hydrating botanicals which improves skin texture and replenishes skins moisture immediately upon application, carrying it throughout the day.
The ultimate result of the bare haven moisturiser? A 'soft, smooth, supple-looking skin'! It is designed with all skin types in mind and is non comedogenic. The addition of st johns wort provides antioxidant protection whilst pomegranate leaves the skin radiant and healthy looking. It is recommended to be used morning and evening.
Green people day solution day cream
Described as a 'essential skin defence moisturiser with SPF 15 UV protection', this day cream by green people is infused with 79% certified organic ingredients. That includes aloe vera, hemp, jojoba, green tea as well as chamomile.
It aims to nourish, protect and even prevent premature aging! Furthermore, the antioxidant and nutrient rich ingredients protect against cell damage too! Plus this day cream promises to not present you with the typical greasy feeling and be gentle with sensitive skins. This moisturiser seems to have it all!
Fenty skin hydra vizor invisible moisturizer spf30
The Fenty skin moisturizer with spf30 feels like nothing according to the brand but still manages to deliver on everything. This includes locking in hydration, defending against pollution and fading the look of age spots overtime.
Like the name hints it is all invisible on all skin tones with no chalkiness or flashbacks.
Need to smoothen pores, soften fine lines and wrinkles, even or bright your tone? Well that's the Fenty skin hydra vizor for you!
Oh forgot to mention it's 'seriously hydrating but never greasy', plus you can layer under makeup weightlessly too! The light desert melon scent certainly will give you that fresh feel. The non comedogenic formula means it won't clog pores, therefore suitable for all skin types!
Right thats it for now peeps! But if you don't want to leave just yet then I suggest you tap here to check out foundations for dry skin peeps!
As well as primers for thirsty skin peeps here!
Have a great day!
Please follow and like us: