The best scrub are ones which treat dry chapped lips whilst leaving your pout soft and supple! Lip scrub's are designed to heal lips in need of some care. They may be chapped, itchy, cracking, you get the picture basically anything but smooth! So that is where scrub's come to rescue!
The sugar in scrub's gently remove dead skin cells which is usually the reason behind the appearance of chapped lips. They then help hydrate for a soft as well as smooth finish thanks to the emollient component!
Right shall we begin now!
Quick Overview 
Face theory lipascrub LP2
Refy lip buff
Makeup revolution sugar kiss lip scrub watermelon heaven
Barry M lip scrub
Face theory lipascrub LP2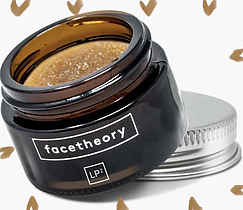 The face theory lip scrub is formulated with sugar, avocado and coconut which enhance the scrub's performance. The sugar gently buffs away dead skin cells whilst the goodness from the avocado oil soothes as well as hydrates skin. As for coconut that too helps soothes and soften your lips!
Only a small amount of product is required according to the brand since they contain a high concentration of active ingredients. This lipascrub is free from 'parabens, phthalates, silicones, Pegs, SLS, SLES as well as mineral oils'. So if you're looking to exfoliating scrub that 'smooths and hydrates' without beeswax then I guess you check out the face theory lip scrub.
Refy lip buff
According to the brand this lip buff is the worlds first lip care treatment that is designed to gently exfoliate your lips for a smooth finish but not only that! It allows you to instantly create long lasting full lips too! The inclusion of amino acid along with 5 complex Hyaluronic Acid ensures your lips are nourished as well as hydrated.
The Refy lip buff comes with a unique applicator which is created to buff the lips, helping to remove dead skin cells for a smooth pout.
The serum absorbs into the lip for a weightless, smooth and hydrated feeling. It contains a clear plant based plumping agent which is also used to remove the appearance of fine lines. The lip buff can be worn whenever and wherever you like too whether it is for enhancing your lip colour or as a lip care treatment.
Makeup revolution sugar kiss lip scrub watermelon heaven
The makeup revolution sugar kiss lip scrub comes in 3 different flavours, watermelon, coconut and pineapple so the choice is yours! These little pots of goodness work to exfoliate and buff away flakey lips. The is done thanks to the gentle sugar based scrub which removes dead skins to reveal 'luscious lips' that feel softer and smoother in texture!
If you would like an even super soft lips then you can check out their overnight lip mask formula. The brand state their sugar kiss lip scrub is the best way to treat chapped lips, ensuring your pout are 'perfectly prepped' for your favourite lipstick!
Barry m lip scrub
The awesome thing about the Barry m lip scrub is that they are available in a whole array of flavours with around 9 to spoil yourself with! There is pink grapefruit, pineapple, rose, apple, mango, peach and lime to name a few!
Each scrub is formulated specially with 'Vitamin E, Avocado Oil and Jojoba Oil'. This will surely bless your lips with plenty of hydration for a soft and smooth feel.
For an always soft pout Barry m state you should use it between 2 to 3 times a week. Simply scrub a small amount over clean lips and move in a circular motion to exfoliate them. Then rinse using a damp cloth and voila! There you should have a soft, feeling luscious pout!
If you suffer from dry and chapped lips then I suggest you check out these scrubs that will surely quench their thirst!
Right peeps that is it for now peeps!
Have a great day!
Please follow and like us: