Hey, how's everyone, hopefully great, today I decided to give you peeps a few examples of the best lipsticks for dry lips, well at least according to my lips and I'll tell you why.
Well it's because I personally suffer from dry annoying lips quite often and maybe you do too, finding a product that soothes your lips can be a little tricky, I am not saying there are fewer products aimed for dry lips, because heck there's a lot!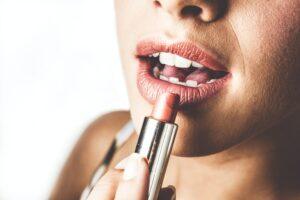 The problem is some of them just don't get along with the poor thirsty pout.
Formulas can go two ways, either truly work or truly crack!
I know some people who avoid mattes because it just adds to the dryness whereas the creamy textures or satins typically are their most prized!
Although mattes can be a little dehydrating on the lips, I feel like we should give them a chance, I'm sure there is that perfect matte waiting to be found somewhere out there!
I mean you can use a good lip scrub designed for dry or chapped skin beforehand for prepping to ensure you have the perfect base to work on!
Okay, hang on, it's getting quite annoying the amount of times I've used the word lips so from now on I'm going to refer the word lips to 'chatters', got it?
Right let's begin, below are a few examples of some cool lipsticks for those of you who suffer from dry chatters!
Don't worry these are vegan and cruelty-free!
Quick Overview
Pacifica colour quench lip tint
Inika certified organic vegan lipstick
Barry m lip paint
Dose of colours matte lipstick
Kat von d studded kiss lipstick
Beauty pie future lipstick luxe shine
Fenty beauty slip sheer shiny lipstick
Pacifica colour quench lip tint
Why for dry lips?:
This lip tint is packed with a natural formula that will moisture and nourish them.
If you don't like too much pigment, then this could be to your liking. It's a sheer mineral col

our, with coconut oil to help cracked and dried lips, cocoa butter for keeping them hydrated for longer periods of time and vitamin E to relieve chapped chatters. There is also avocado infused too.
The lip tint is available in 5 shades, a honey colour, a berry, fig, an orange and a light pinky shade all in a recyclable packaging!
Inika certified organic vegan lipstick
The inika organic lipstick hands you effortless hydration as well as nourishment without compromising on colour or performance.
Is what inika state about their lipstick, and I'd like to say, it's true! This Australian brand is 100% naturally derived and 78% organic ingredients. I mean can it get any better!
Available in 12 different long-lasting, creamy shades and in mattes as well as a little shine, there is something for everyone. You can pick out neutrals or the more deep shades!
The organic vegan lipstick gets its hydrating properties from Organic Avocado, Jojoba, Shea butter and Argan Oils, all vital for getting that skin softening effect.
Check out here for a full review!

Barry m lip paint
Barry m says you can condition your lips in an instant thanks to the lip oils that can tame even the roughest of lips.
'Even the roughest lips' I feel like they talking to me, but anyways this lip oil is only available in two shades, a berry colour and a clear one.
Berry good is very good for those who want to add a little pop of colour to their chatters. Whereas as Coco loco is transparent.
It adds a nice soft shine to your chatters without the stickiness even though they are formulated with a range of oils such as camellia which helps nourish and soften your pout.
If you'd like a full review on the Barry m lip paint then click here!
If you would like to check out the barry m semi matte lip paint which has more options then I suggest you tap here!
Dose of colours matte lipstick
Decided to put this in here to show that there can be great matte lipsticks for those thirsty chatters (you may be confused if you didn't read the intro as to what I'm referring to)
The matte lipstick:
This lipstick is comes in a creamy liquid consistency but then within a few minutes it changes to an ultra matte finish that's comfortable.
Okay this brand offers you their matte lipstick in a whopping 40 shades, yes that's right! With this much options there is surely something for everyone whether your after neutrals, bolds or the rich shades!
At first you get a nice creamy application that goes on smoothly but then it turns into a beautiful velvety matte finish that isn't drying or clingy!
It's also formulated without parabens and is gluten free.
Forgot to add they smell yummy too!
Kat Von D studded kiss lipstick
Why for dry lips:
Formulated with smooth spherical pigments and ingredients made to nourish the lips, this creamy and comfortable shade allows you to coat your pout so easily.
With over 20 shades that come in 3 different finishes which are satin matte, metallic and glimmer, you won't get bored. You have your classic reds, neutrals and bold berries!
Oh and you can purchase a 'white out', which is a totally white shade that allows you to mix and make your own amazing shades.
The creaminess of the formula makes not only application easy but also helps settle dryness along with its nourishing ingredients. It's also oil free so no greasiness!
Beauty pie future lipstick luxe shine
'Super deluxe, high shine moisturizing lipstick' is the exact words beauty pie use to describe this product. It's apparently created with precious oils; coconut and avacado oil, and features pH active pigments which apparently doesn't only elongate the colour on the lips but also leaves a plumping effect too.
The formula is described to have a creamy 'buttery feel' with a 'smoothing gloss' texture. It's suitable for all skin types including sensitive!
Fenty beauty slip shine sheer shiny lipstick
A long name for a lipstick right!
The Fenty beauty slip lipstick offers a sheer colour with a full on shine, moisture lock. It's available in 10 awesome shades that include neutrals as well as 'unexpected' shimmers. And since they're so easy to wear, you don't need a mirror, perfect for travelling!
Apparently this lipstick is an everyday staple that you can't live without. The lightweight, nourishing formula contains pomegranate butter to ensure your pout is instantly conditioned! It's also clinically proven to lock in moisture and with its creamy texture, what's not to love!
Create your own!
One more thing before you go!
Did you know that you can make your own lip product! Yes that's right! Since dry lips are in need of moisturizing, why not put together your own creation!
You don't need to know the ins and outs of lip care, it's pretty simple and let's not forget fun and trustful, since you know what you're adding to the potion.
All you usually need is petroleum jelly, butter, some oils, honey, or sugar, not even all of these, you can make do with just two sources.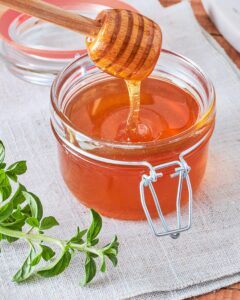 Don't forget there's many other ingredients you can pick and mix out there, so find what suits you!
And if you want to check out more awesome vegan lip products then tap here!
Prefer something more hydrating then check out these lip oils!
Do you have any suggestions of lipsticks for dry lips, I'd love to know, drop them down below in the comment section!
Thanks for stopping by, hopefully you  have found or got an idea of what you were looking for!
Have a great day!?
Please follow and like us: