There are different types of foundation in makeup, so if there's any of you peeps who are curious as to how many there are or which ones to choose then read on to gain some insight and hopefully you'll find what your looking for.
Everyone uses various types depending on what suits them. Sometimes people use different textured foundation based on their skin like dry or oily.
For example if you have dry skin they you may prefer liquid foundation as they are usually quite moisturising for your skin.
You may also get foundation depending on what coverage you want. There are three different coverages which include light, medium and full also known as heavy.
Light coverage is more picked by those who have near perfect skin as they are too thin or light to cover any skin imperfections such as any serious uneven skin tone.
Or it's basically perfect for those of you who are after a natural look.
Medium coverage doesn't give a cakey look and still covers blemishes as well as evening out skin tone.
The good thing about medium coverage is that you can build on top of each layer to create a full coverage look. Freckles and red marks can be covered with this coverage.
Full coverage is highly pigmented and therefore covers birthmarks, scars, freckles, discolouration and the like. Full coverage should create a smooth look if obviously blended and applied right.
Foundations are mainly categorised in 3 main forms. They are liquid, cream and powder.
Foundations are quite important in makeup as it is practically the base. That's just one reason why you peeps should know about the types of foundation.
Without some sort of base how are you going to build a smooth outcome.
I mean you could try every one of the foundation types but then again it may take a little time or to help you decide and make the process a little faster, you lovely people could read on.
So let's crack on!
Quick Overview
Liquid foundation
Mineral
Stick foundation
Tinted moisturiser
BB and CC creams
Liquid foundation
Let's begin with the most popular or common type of foundation. Want to guess?
Its liquid foundation! Probably because it's so easy to apply and comes in a range of texture. Textures include matte or dewy as well as light to medium coverage and full.
Liquid foundation can be applied using brush or sponge. Liquid foundation which are oil based are mainly good for people with dry skin whereas water based foundation works well with oily or normally skin.
The water based liquid foundation provides more of a light coverage.
Check out the elf flawless finish foundation by tapping here!
Mineral foundation
Onto the next type which is mineral foundation. This type of base are a healthy pick as they are usually made up of natural ingredients instead of harmful ones.
Mineral foundations are available in loose or compressed as well as wet or dry. Mineral base provide medium coverage however if you build on top of each foundation layer then full coverage can be achieved.
Mineral foundation (I am repeating that a lot aren't I?) come in a range of forms therefore can be applied using either brush or sponge.
This type of foundation is usually suitable for any skin types especially people with sensitive skin as well as reactive skin as it contains natural ingredients.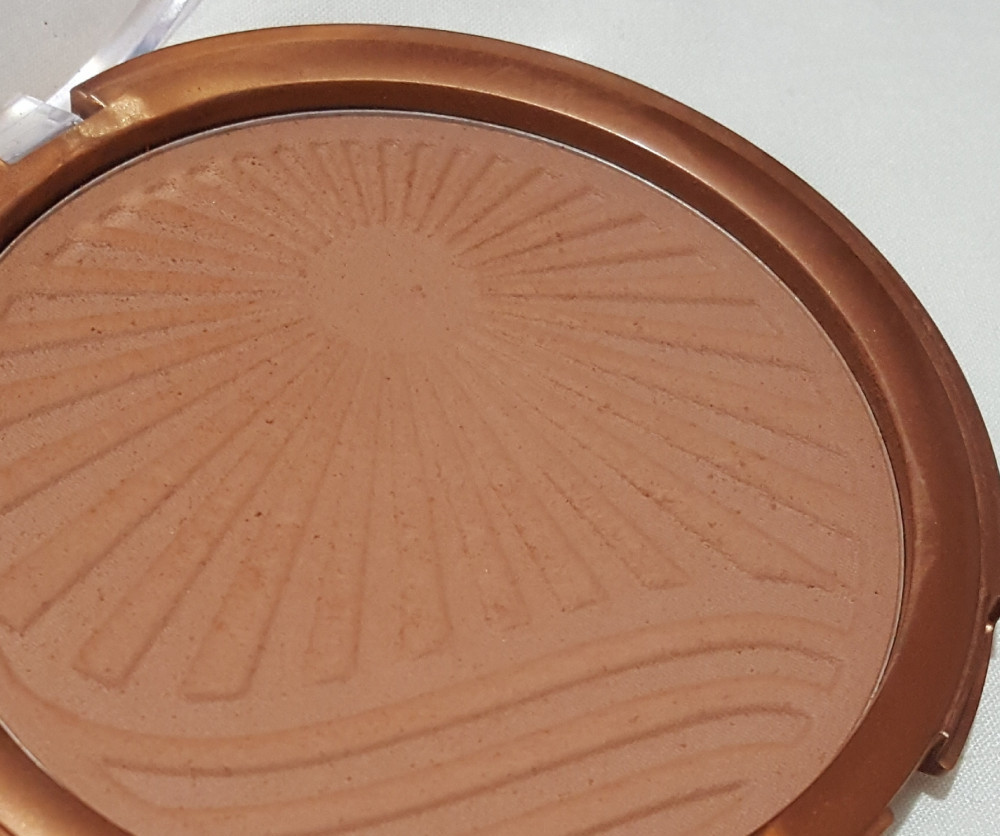 Why not check out the benefits of using mineral foundation!
Stick foundation
Let's jump onto stick foundation also known as cake or creme. Stick foundation usually come in a stick solid form, which makes it easier to carry for example in your purse or bag.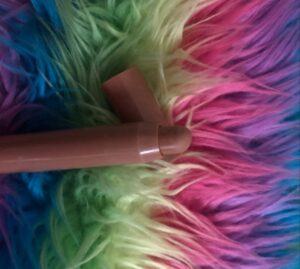 Not only that, you can also use it as a concealer if needed, 2 in 1 how great! This foundation type can provide full coverage if required.
Stick foundations are easy to apply so they are great if you are in a hurry. You don't need any brush or sponges, just straight open and apply. Simple and easy!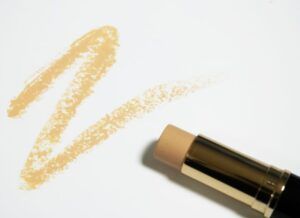 Tinted moisturiser
Tinted moisturiser is up next. Obviously you know by looking at the sub title. Tinted moisturiser are great for the face as well as the body.
They are more of a moisturiser with little tint of shade. As it is lightweight it's great for those who want to feel like they aren't wearing any makeup.
And those lucky people who have near perfect skin, as it doesn't do great in covering any blemishes or other skin problems.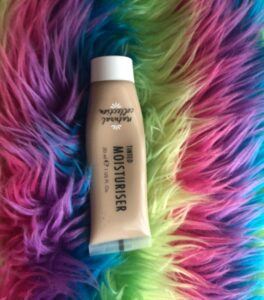 Tinted moisturisers are great for dry skin or normal skin due to the added on moisturiser and therefore not so good for oily skin. However, you can get tinted moisturiser made for oily skin.
You can apply this type of foundation best by using your fingers. Isn't that easy!
BB and CC creams
BB cream is like a tinted moisturiser which helps even out pigmentation as well as nourishing the skin. BB creams can often contain primer and sun protection. They are light on skin.
They are suitable for all skin types but if you have oily skin then select one with a mattifying effect.
CC cream also known as colour correcting cream are similar to BB cream in the way that they are light on skin. This cream is used to even out skin tone and hide redness.
CC creams are sometimes more mattifying but are mainly hydrating, so you'll have to choose one depending on your skin type.
That's not all!
Did you think those are the only foundation types? No! There are a few more including light diffusing and HD foundation.
Light diffusing is a type of foundation which you can buy in liquid and cream form. This foundation is more suitable for mature and dry skins.
Maybe not so good on oily skin. If you peeps want a more bright and radiant look then this is for you!
HD foundation or ultra HD is widely and mainly used in TV but that doesn't mean the rest of youse can't use it.
It's a foundation that gives a flawless outcome whilst providing a medium coverage. HD foundation is suitable for all skin types. YAY!
Did you know you can also have a mixture of two such as cream to powder foundations which is a form where the product goes down in a creamy consistency but dries down resembling a powder form.
So there you have it the various foundation types for whatever the reason.
So which foundation is your favourite or you'd love to try, let us know in the comment section below! Have any questions or suggestions, you can also drop them below in the comment section!
And if you are curious about what skin type suits which foundation finish then I suggest you tap here!
Hope you enjoyed reading and thank you! Have a great day!
Please follow and like us: