I know there are so many options out there of the different textures and formulas of foundations making it even harder for you to know exactly what's best for your skin or what you would prefer. But hey don't worry as I'm going to be listing skin types and what formula best suits them or shall I say help you choose the right foundation for your skin type!
Before we start, If you're not sure what skin type you are click here to find out. Or if you want to learn about the different formulas available then click here.
If you've been struggling in the past like me wondering why my skin goes more flakey in certain places or its not coming out as great looking as you wanted after applying then struggle no more as the solution can be as simple as changing the formula or knowing what your skin needs.
Dry skin
Dry skin often looks thirsty doesn't it? It's mainly due to not enough oil being secreted by your skin which means they need your help hydrating, so you know what foundation to look for, a hydrating liquid formula.
They provide your skin with hydration which helps ease dryness. When you're applying the product, it's best to use your finger if your aiming for a long-lasting effect.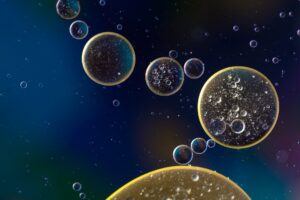 Before foundation application a moisturiser or a primer would be beneficial. If you do decide to add them make sure you allow the product to sink in before foundation application.
If you are not looking for a full or heavy coverage then you could opt for a BB cream or tinted moisturizer. They are much lighter and invisible. They also have sun protection as an added benefit.
Other foundations such as powder can make your skin look more flaky or not stay on properly.
Click here to see some of the best full coverage foundations for dry skin!
Oily skin
Oily skin are the total opposite of dry skin as too much oil is produced. This skin type needs a heavier coverage to help hide the excess shine.
So the best type is a matte foundation applied with a mattifying moisturizers. They are long-lasting and won't feel like you are carrying weights around, in other words  they aren't heavy feeling.
A sponge is more appropriate to use because with fingers extra oil can be transferred to your face. And you don't need that do you?
Again with oily skin powdered foundation aren't really recommended as they can make the skin appear clumpy sometimes.
But if you want you can dust a little on top after you have applied the right foundation.
Looking for foundations made to care for oily complexions, then tap here!
Combination skin
Combination skin is a mixture. You can have dry areas in some parts and oily in other. So it can be tricky.
You may think you need two separate foundations but that's not true, although you can do that if you want.
You see combination skin are happier with a foundation that is a slightly matte liquid. A foundation like this will not dry out the dry areas whilst also greatly reduce oiliness.
Try not to use your fingers when applying foundation as mentioned before on oily areas as it encourages oil production.
You can experiment with matte as well as dewy foundation so don't be afraid to try.
Check out these awesome foundations for combination skins!
Mature skin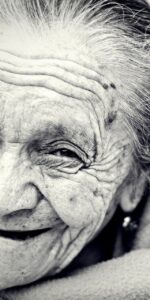 As you and your skin age you obviously start to show signs such as wrinkles and fine lines.
Because of this foundations that are heavy are not really great as they will settle into the lines and create a visible crease.
For this reason lightweight foundations such as BB creams, tinted moisturizers or any light coverage products are a wise choice.
If you'd like to know more about what you should be looking for with mature skin type then tap here!
Sensitive skin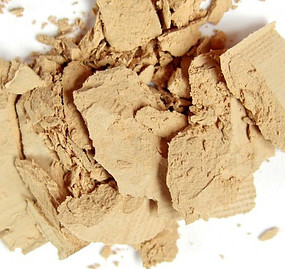 Often with sensitive skin you feel like you can't wear any products as your skin starts to react. But this can mainly occur from using products that are heavily fragranced or products with chemical ingredients.
So the best type of product for you individuals is mineral foundation. They don't usually contain any harsh ingredients therefore are much more suited.
When applying foundation always make sure your brushes are clean as dirty brushes can mess the skin up even more.
Everyone should be using clean brushes regardless of what skin type you are or how sensitive your skin is.
Make sure you don't brush too hard as this can irritate the skin. Mineral foundations aren't only available in powder form you can purchase them as a compact form too!
You can view products for sensitive skin by tapping below:
What skin type do you have and what foundation formula do you think suits you? Let me know in the comment section.
Thanks for reading!?
Please follow and like us: