Night creams are designed to help keep your skin all nice and hydrated whilst you enjoy your nights sleep so that you can wake up to a fresh looking face! They can help solve issues like dark circles since they are a result of dehydration. Anyways let's check out what the best night cream is!
Sukin moisture restoring night cream
The sukin moisture night cream is vegan, vegetarian as well as carbon neutral. It is suitable for all skin types and made in Australia! This restoring night cream contains an infusion of natural oils which are heavier or dense since they apparently provide more nourishment as well as hydration whilst you enjoy your sleep. The super blend of oils and butter include Rosehip, evening primrose, jojoba, avocado along with shea butter.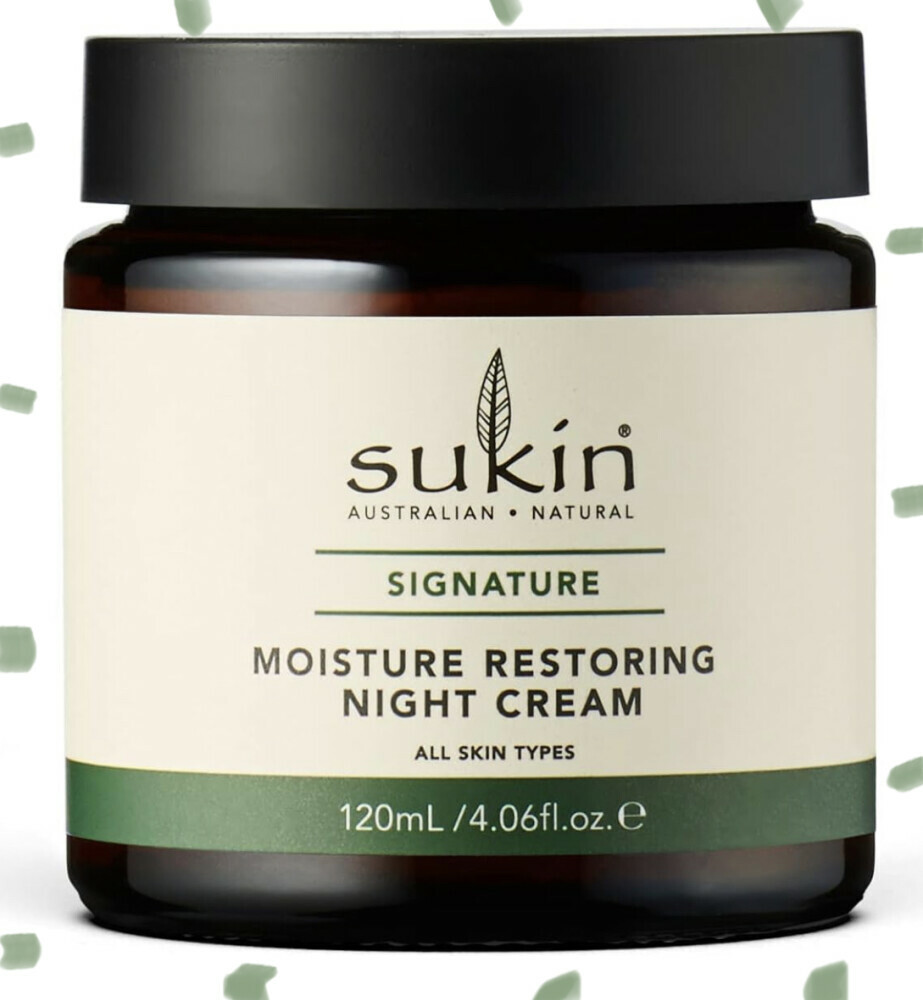 The Sukin moisture restoring night cream also includes the addition of vitamin E along with borage, an oil rich in essential fatty acids which is known to replenish the skins moisture levels, helping to improve the skin texture for a soft and rejuvenated feel!
INIKA Organic phytofuse renew night cream
The Inika organic phytofuse renew cream is described as a 'natural, anti ageing' product which also happens to be backed by clinically proven results. It holds a good deal of certifications such as the certified organic label, vegan, halal, animal test free as well as plastic neutral certified product. Quite cool!
Now more about the goodness of the night cream! The addition of natural along with organic botanical actives provides this cream the 'ultimate rehab' to promote skin cell renewal and regenerate the skin whilst you rest. There is also a nice blend of Argan and reship oils which provide nourishing benefits and anti inflammatory features. There is also healing and renewing properties which come from grape juice extracted phytofuse renew.
The phytofuse renew is obtained from 'rose of Jericho' which is also described as a 'rehydrating desert resurrection plant', holding protective and healing properties! What a name! You can also expect minimised premature ageing benefits through the neutralisation of skin aggressors during the rejuvenation cycle whilst you are sound asleep.
Green people fruitful nights night cream
'Wake to radiant skin' when you snuggle up with the green people fruitful nights night cream. I think you would like to know this promises to be natural, organic, vegan, cruelty free, contains sustainable ingredients and gentle for sensitive skin. The brand describe this cream as the 'ultimate night treat' for a soft and glowing skin.
The fruitful nights night cream is known as a duvet of skin comfort which keeps your skin snug and cosy all night long thanks to the blend of pre and postbiotics. They also boost the skins barrier to leave you with skin that is plump and moisturised as well as protected. The addition of pineapple fruit enzymes helps exfoliate your skin gently whilst the burst of fruity freshness from raspberry, apricot, apple as well as pear create a nice blissful feast for your senses!
So if you want to wake to a 'touchable, soft, smooth' skin then I guess you best try out the green people fruitful nights night cream for a glowing skin!
Templespa repose relaxing night cream
The templespa repose night cream is a vitamin rich moisturiser designed to 'clam, relax, soothe as well as settle your skin. It is enriched with natural plant extracts along with antioxidants and a relaxing fusion of essential oils leaving your complexion 'ultra smooth and moisturised' whilst simultaneously helping to calm and encourage relaxation.
The brand their cream features a cashmere like texture allowing it to glide effortlessly and to be absorbed quickly. According to the brand the superb and fragrant blend of essential oils like chamomile, lavender, geranium, bitter orange as well as frankincense are all well thought for aiding 'deep relaxation and bringing a sense of calm'!
Definitely sounds like something I can do with. Hops is also another special ingredient which contains phytonutrients, toning and softening skin along with holding anti inflammatory and anti bacterial properties, reducing swelling and controlling acne causing bacteria.
Right that's it for now peeps!
Have a great day!
Please follow and like us: