If you are after products which aren't harming animals and still help keep that beautiful skin of yours clean from all that stress then you are at the correct place! Check out these best vegan face cleansers which go beyond cleansing, they leave your skin soft to the touch and much more!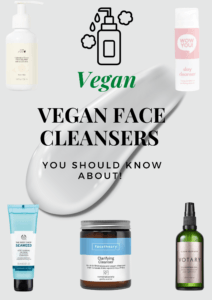 Quick Overview
100% pure calendula flower cleansing milk
The body shop seaweed cleansing gel wash
Votary cleansing oil
Face theory clarifying cleanser C2
WOW zen you cleanser
100% pure calendula flower cleansing milk
If you prefer cleansers in a milky formula then this product by 100% pure might be of your interest.
The calendula flower cleanser has a silky smooth texture which once applied gently foams into a milky formula helping to sweep away any dirt, environmental pollutants, and other impurities!
Key components such as sea buckthorn oil, rose hydrosol and chamomile leave the skin moisturized, hydrated, nourished and softened.
This product is suitable for normal skin however sensitive skin are also welcome!
The body wash seaweed cleansing gel wash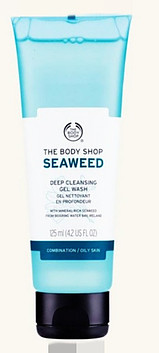 Hey combination and oily skin peeps! What's up!
The seaweed cleansing gel is especially formulated for you! One of the best face cleansers for oily skin!
Those who have oily to combination skin will be left feeling 'refreshed and mattifed' with secret ingredients like the wild bladder wrack seaweed, it'll definitely help keep the skin looking refreshed and balanced.
This product promises to 'bring you into balance, just like a dip in the ocean' if you are finding it a little hard to find a solution to that half dry, sometimes oily t-zone skin, you aren't only cleansed of impurities but shine free too!
Votary cleansing oil – rose geranium & apricot
An award-winning cleansing oil, the votary cleanser is created from '100% natural and pure plant oils' making it gentle and suitable for all skin types but especially great for break out, oily and black or whitehead prone skin.
It's apparently 'loved by beauty editors over the world'!
The rose geranium and apricot helps to nourish and melt away 'every trace of the day' including environmental toxins, makeup, dirt and grime as well as sunscreen and waterproof mascara, so you are left with a happy cleansed skin that doesn't feel dry tight.
The apricot works to help hydrate dry and nature skin whilst the rose geranium oil brightens and removes dead skin cells. 
There is also another hidden ingredient, sunflower seed oil which reduces redness and inflammation.
Face theory clarifying cleanser c2
One of facetheorys best-selling cream face cleanser, the clarifying cleanser is a powerful product with key ingredients like glycolic acid, salicylic acid and lactic acid, only a small amount of cream is required for use each time.
The glycolic acid along with lactic acid exfoliate the skin whereas the salicylic acid penetrates deep into the pores to clean congested, blemish prone skin.
This product is ideal for oily skin but suitable for any types. Another cool thing about this cleanser is that it can be doubled as a glycolic face peel!
You can also decide if you want to purchase a scented or unscented version, great for those whose skin gets irritated easily.
If purchasing for the first time remember to patch test before full application!
Wow you zen cleanser
The zen cleanser by wow you is a great option for those who possess a dry or sensitive skin! And even acne prone skin thanks to its deep cleansing ability!
The main objective of the zen cleanser is to 'rebalance your skin' as well as 'refresh and hydrate' with its rich, creamy and luxurious formula.
Talking about formula, I think you'd want to hear that this cleanser contains some skin benefiting ingredients!
They happen to be cucumber, oatmeal, avocado, melon, and apricot. These key ingredients help to defend, nourish, protect and help balance the skin including excess oil.
It's also free from a lot of junk including silicones, parabens, formaldehyde etc. A great example of face cleansers for sensitive skin!
So there you have it peeps, a bunch of awesome vegan face cleansers to check out!
Do you have favourite face cleanser? Drop your answers down below!
Want to check out more awesome vegan skincare brands, then tap here!
Equally amazing are these lip scrubs which help soften as well as enhance your natural lip colour, you can check them out here!
Have a great day! ?
Please follow and like us: