Im not sure about you peeps but I prefer using lip liners even more than lipsticks, you want to know why? Well it's because you can use it to line as well as shade your lips! I own more liners than sticks! Anyways let's check out these best long wearing lip liner that'll surely keep your lipstick from escaping outside its boundaries!
They're vegan too by the way!
If you prefer nude lip liners then I suggest you head here!
Quick Overview 
KVD everlasting lip liner
Kylie forever and ever lip liner
Elf lip liner and blending brush
Essence stay 8h waterproof lip liner
Charlotte tilbury lip cheat
Rare beauty kind words matte lip liner
KVD everlasting lip liner
'Everlasting lip liner combines extreme long wear with truly weightless colour'
KVD states this lip liner doesn't only last long, it's weight less too so you feel like you aren't wearing anything at all, in kvd's words: super comfortable all day! No dryness, or dragging either!

This lip liner offers a wide range of colours from neutrals to pinks and reds, suitable to wear day and night!
For those of you who are feeling bold, there's also the choice of bright colours too, greens and blues included!
Apparently every stroke delivers 'saturated pigments and immediate dry down!' I don't know about you but that to me sounds like the perfect lip liner!
Tap here for a full review on the Kvd lip liner!
Kylie forever and always lip liner
The forever and always lip liner, according to kylie lets you 'create a defined, precise lip' all with a formula that's super creamy, helping to deliver a smooth and comfortable application.

It's main objective though is to allow you to create a smudge and transfer proof lip contour which is said to last 24 hours! I think that's partly thanks to its waterproof formula!
It's available in a range of shades including classic red, nudes like warm brown, dusty brown and much more!
You can check out the full review on the Kylie lip liner by tapping here!
Elf lip liner and blending brush
You don't only get to apply colour with elf's lip liner but also blend it too! Enhance your lip and then blend to perfection, 'precisely and accurately' as elf state.
This two in one liner is available in four shades, deep brown and black as well as caramel and hot pink.

Ever worried you can't find your sharpener well guess what? This smooth gliding pencil also has another advantage, there is no sharpening required as it comes in a retractable form!
For more info on how this lip liner performs then tap here!
Essence stay 8h waterproof lip liner
Available in 8 berry coloured shades, the essence lip liner is vegan and cruelty-free.
As the name suggests this liner should get through 8 hours thanks to its waterproof formula with no problem! The liner comes with it's very own sharpener too!
It's also free from parabens, oil and preservatives too. Essence state this lipstick is 'highly pigmented' and 'colour intense'.
This lip liner promises to not leave your lips 'dry and tacky' with its velvet matte finish.
You can also check out their long lasting lipstick range to match!
Charlotte tilbury lip cheat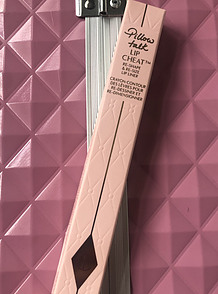 Lip cheat by Charlotte tilbury offers around 17 shades however if you're looking for vegan formulated one then be wary as some shades contain beeswax.  With that being said, this lip liner promises to offer a 'defined, fuller looking pout', with a waterproof formula that is said to last 6 hours with no smudging, feathering or transferring.
The lip cheat is said to provide an enhanced blend-ability along with smoothness and rich colour thanks to the addition of 'micronised powder'.

If you suffer from a dry pout then the blend of hyaluronic acid as well as jojoba seed oil will help lock in some of that moisture, leaving a soft feel! The velvety texture also  adds to that feel plus it makes applying a breeze!

You can check out a more in depth review by tapping here!
Rare beauty kind words matte lip liner
Available in 10 'made to match shades', the kind to words liner features a super creamy, soft matte, waterproof formula that is said to glide on like a lip balm. Sounds cool!
The shades are a nice collection of nudes or neutrals as well as a few rich tones including beige, peach, mauves, plum and brown.
Kind to words lip liner doesn't only stay put all day, it also doesn't smudge and does what its made for; 'keep your lipstick in place'! Plus it's non drying and highly pigmented.
The rare beauty also comes with its own sharpener, handy right? At least you don't have to worry about taking extra necessities along if you travel.
For a full in depth review of the rare beauty lip liner I suggest you tap here!
Nyx suede matte lip liner
I don't think the shade range for lip liners can get any bigger! With over 40 shades ranging from nudes to pinks, purples, blues, deep tones and everything in between, there's something for everyone for sure!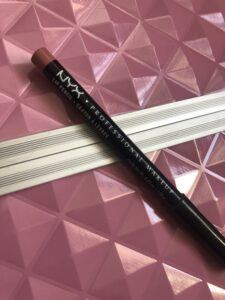 Now about the liner, well each shade features a rich and high pigment colour that's said to apply smoothly, providing a perfect base for any matte lipstick especially recommended by the brand, their very own lippies!
What's your favourite lip liner let me know in the comment section below!
Why not check out vegan lipsticks whilst you're here!
Or if you are looking for a water resistant lip liner then I suggest you tap here!
Have a great day!
Please follow and like us: