Before we go through some examples of the best cream powder foundation let's run through about what cream powder foundation are.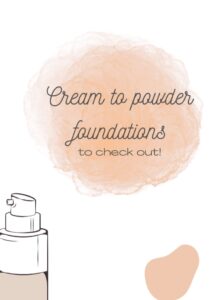 There are various types of foundation formulas, there's liquid, cream, powder, stick but what about cream to powder? Do you know what this foundation form is?
Well cream to powder as suggested by the name is a foundation type which combines the features of the two types, cream finish and powder.
This type usually comes in a creamy formula however once applied it gives the impression of wearing a powder foundation.
Cream to powder foundations are preferred for their full coverage, they tend to be on the thick side of formulas so aren't really a good idea if you are after a natural or light look.
If you have a skin type which is in between oily and dry or not too extremely dry or oily then you may find this foundation type to work well however for those who have really oily skin may find the creamy side to aggravate it even more and for dry skin the powder form may emphasis the dry areas.
But that's not to say you can't give it a go! Of course go ahead and try!
Okay shall we begin? Think it's time we get rolling!
Quick Overview
Lily lolo cream foundation
Mehron celebre pro HD cream foundation
Sacha cream to powder foundation
Monave paula cream to powder concealer
Lily lolo cream foundation
The lily Lolo cream foundation comes in 13 different shades, from pale neutral undertones to deep cool undertones.
Lily lolo state the formula being infused with nourishing jojoba and argon oil makes it not only a perfect choice for drier and normal skin types but sensitive skin too.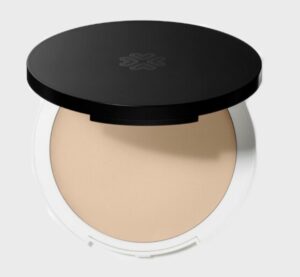 It is non-irritating and does not clog pores.
It is said to be lightweight and easy to blend whether you decide to use a brush, your finger or sponge thanks to its creamy texture.
Mehron celebré pro HD cream foundation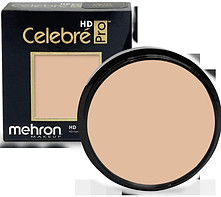 The pro HD cream foundation by Mehron is one of the brands best-selling products.
This foundation is aims to 'deliver a satin smooth, non greasy' coverage suitable for all skin types!
It's oil and fragrance free which makes it great for sensitive skin peeps too!
The formula is said to be infused with some 'powerful antioxidants' which happen to be pomegranate and vitamin E.
A combination of Aloe Vera helps sooth the skin which sensitive skin can benefit from.
This foundation blends smoothly like cream and dries to a flawless powder form.
Sacha cream to powder foundation
The Sacha cream to powder does exactly that, it 'starts as a cream and ends as a powder'. Its lightweight formula gives the impression of a second skin but still able to provide medium to full coverage easily.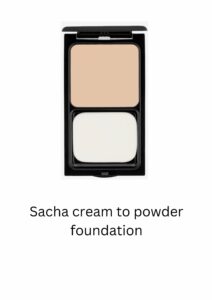 Sacha state their foundation is long-lasting and 'excellent sun protection'. The hypoallergenic formula makes it ideal for sensitive skin peeps as well as normal to oily skin too.
The smudge resistant feature means it's mask friendly!
The cream to powder foundation is available in 15 different shades. From 'natural beige' to 'perfect mocha'.
Monave Paula cream to powder concealer
The monaves cream to powder concealer can be used as a under eyes concealer and as a light foundation to cover blemishes. It's said to provide high coverage but 'with a light texture'. The cream to powder product is vegan and gluten-free as well as organic so you what you're applying.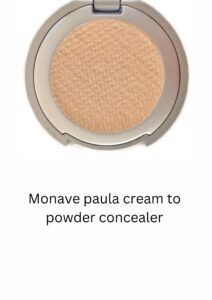 The brand go to great lengths with their customers stating, to contact them if you don't have your shade to match. Their products are made to order, so every shade is unique!
There you have it peeps a small but mighty bunch of awesome combined foundation formulas for those of you who can't decide to pick between a powder or creamy formula or if you want the best of both worlds!
If you prefer exclusively liquid foundations then tap here to check them out!
Do you have a specific favourite foundation which you'd like to share? Drop some answers down below in the comment section!
Have a great day!
Please follow and like us: