Having a skin which sometimes reacts not so greatly towards a product especially in warm weathers can make you really cautious of trying out other foundations. So trying out the cover FX total cover cream foundation wasn't going to be easy if I hadn't find out it was recommended for sensitive skin.
As it was suitable for delicate skin, I decided to go ahead and allow it to expand my current collection of foundations.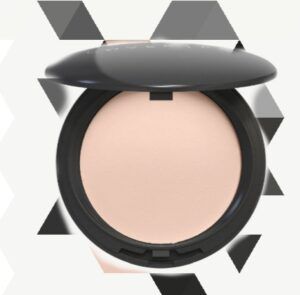 Setting stories aside, this foundation is said to be an "antioxidant-packed formula with an ultra-blendable texture".
The cover fx cream foundation aims to provide a "long-wearing full coverage" but not only that, it's also infused with "soothing emollients and Vitamins C and E". Cover FX claims this product also hides the appearance of "enlarged pores", leaving you with a "second-skin" finish.
It's available in a whopping 40 shades with various undertones too!
Now, time to see how it actually performed!
Disclosure: This post may contain affiliate links which means that I may earn commission if click and make a purchase but no additional cost to you.
Application
After moisturizing the face and priming, I used the cover FXs own primer, I then applied a little onto the face using a damp beauty blender. I feel like by using a damp beauty blender it's much easier to grab product, great if you are in a hurry and your desired look requires a medium to full coverage.
I was able to easily build a light to medium coverage and transition to a fuller coverage with just a few more extra dabs.
I can say I was definitely impressed about the "full coverage" this brand stated. I didn't test the application with a brush but I'm sure it is just as easy, judging by the great sponge experience.
As for the "long wearing" feature, I can tell you it lasted a good 7 and a half-ish hours with primer and powder, so I'm guessing you could expect around maybe 5/6 hours without the priming and setting.
But I'll leave that with you guys to decide if it's long-wearing enough.
Towards the end, my dry areas of the face were fine however on my forehead, which produces a lot of oil, the foundation slowly started to melt even though it's ment to be oil free.
Not sure whether it was the foundation though or the setting powder not doing it's job (it was a different brand).
It would be advisable if primers and setting sprays were chosen from the same brand, as this would probably provide maximum stay power in my opinion.
Blendable
I think in general cream foundations are easier to blend than powder but I'm not entirely sure as I haven't tried cream textured foundations before. (Let me know in the comment section, how easy are cream foundations to blend overall)
Well I know for sure that this cover FX foundation was super easy to blend. Starting from the moment of application to blending, it was effortless and smooth just like FX state, "ultra blendable".
Coverage
So applying was an ease as was blending, now how about coverage?
Let me tell you, if you are applying a medium coverage like I did then minor imperfections like redness (which is what I used it for), light freckles or not too dark circles can be hidden with this formula as for uneven skin tones, fine lines or other skin aging signs, a fuller coverage will almost definitely do the trick with it's cream like texture.
I cannot tell you peeps if it settles in fine lines as I haven't got to that stage yet, however judging by its light to medium weight feeling, it probably doesn't.
Overall it does a pretty decent job of covering imperfections!
Coming back to the skin sensitivity, I luckily didn't experience any skin reactions such as itchiness.
This could be down to the foundation being formulated without fragrance which have been known to irritate some people's skin.
It's also worth noting this product is paraben, phthalates, and sulfate free as well as other harsh ingredients.
The formula is infused with Vitamins C and E which apparently has been known to protect the skin from external aggressors.
Overall
At the moment I would keep it but I'm going to carry on searching for a cheaper option for cream foundations as I would love to test how they work.
I think this foundation would be suitable for any skin types but more so if you have sensitive skin or acne prone skin as the coverage it provides is great and the healthy ingredients.
My skin type is combo and I felt satisfied with the results. There were no cakiness, covered imperfections without too much of a work and had a good lastage power.
Thanks for reading peeps!
I would love to know what you guys think of this product, let me know in the comment section below! Or if you have any questions.
Otherwise if you've made up your mind tap here to check out the cover fx cream foundation!
And if you don't want to leave then tap here to check out more awesome vegan cream foundations!
Have a great day! ?
Please follow and like us:
Review Date
⭐⭐⭐⭐





Product Name
Cover FX total cover cream foundation
Price
Product Availability