When you hear the word natural or organic, what comes to your mind? Clean, fresh, healthy, right? At least that's what pops up in my mind. Well you see some companies may actually only have one pure ingredient in their formula but the rest could just be junk, still they are allowed to stick the organic or natural label on by law. That can be really frustrating, thinking you've got a natural product in your hand when in reality it could be the opposite. But don't worry, I've got your backs, I'm going to give you a bunch of the top natural makeup brands that are not saturated with chemicals.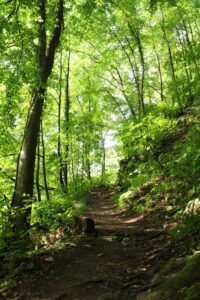 These brands genuinely care what goes in their products and what you put on your skin! Prices may vary but we love our skin!
100% pure
Let's start with what one of the best natural makeup brand has to say about themselves.
"100% PURE isn't just our name. Or just our ingredient list. 100% PURE is a commitment to producing the purest, healthiest products and educating everyone on why being 100% PURE™ is so important".
Now you know a little about them, let's go through how natural they are!
100% pure state they use pigments from fruit, vegetables, tea, cocoa and minerals instead of harsh chemicals. None of their formulas contain toxic or harsh ingredients.
They literally have an ingredients list on their site starting from a-z and it's all natural. A few of these healthy ingredients include acai berry extract, almond extract, aloe juice and many more waiting to be discovered and used!

Products they offer: wide range of skincare products like serums, scrubs, masks, eye cream, SPF, toner and cleanser. Hair and body items like shampoo, conditioners, treatments, body wash and creams, hand lotion and many more (could go on forever)
Makeup items includes eyes, face, lip, nail polish, brushes etc.
Inika
This Australian owned brand makes sure you know what you are putting on your skin and that it's healthy.
"We're passionate about quality. All our ingredients are ethically sourced, natural and derived from botanicals or minerals'. That's why I think inika is the best natural makeup line among many others.
You could expect to find natural ingredients like Shea butter which softens skin and has anti inflammatory and healing properties, primrose oil which helps reduce acne, green tea extract has been known to diminish aging signs, minerals and many more inside their amazing products.

Products they produce: skincare items such as face cream, hand cream, exfoliaters, cleanser, moisturisers
Makeup items covering face, eyes,lips and even brushes!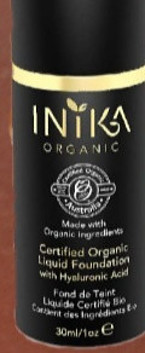 click here to read a review on the inika foundation
or here for the inika mascara!
Au naturale
This cosmetic brand offers its customers with products that are organic, non-toxic, free from parabens, carmine, sulfates and many others. Here is a bit of what au naturale have to say:
"From day one, each ingredient has been scrutinized before being included into a formulation, only those who are ethically sound, factually healthy & naturally sourced making the final cut".
You'll find their formula are often updated to ensure the cleanest and greenest ingredients are used. But you can be sured that they are naturally and ethically sourced.

Products include: face, lips, cheek, eyes and makeup tools.
PHB ethical beauty
This British brand is a family run business that are dedicated to giving their customers natural best of the best beauty products!
PHB ethical beauty's mission is:
"We have set ourselves a mission – to provide you with the purest AND most effective beauty products you can find. These have to be 100% naturally derived and ethical".

Now you see a bit of what they are striving for, let's see what they have to offer. You can expect to find in their products, jojoba, rosehip oil and Shea butter to name a few.
There are no toxic synthetic chemicals, harsh alcohols or GMO's. WOW!
Products offered: a wide range including everything covering eyes, lips, face, cheeks and brows.
Skincare range from cleansers, face wash, face scrub and mask.
W3ll people
W3ll people believe that makeup should make you feel your best and help your skin to be the healthiest possible. They stay natural by:
"we rely on the power of plants and botanicals to create non-toxic formulas that are lightweight, long-lasting and support skin health for years to come".
Their products are formulated using the most nutrient rich ingredients such as green tea, turmeric, pomegranate, rosehip, and broccoli seed oil.
The products aren't just makeup products, they secretly provide skincare benefits to help achieve maximum skin health such as hydrating and nourishing with every wear.
Expect cruelty-free, non-toxic, plant based and sustainable items! They are a number of vegan friendly products too!

Products offered: face, eyes and lips as well as skincare items such as moisturiser and facial serum.
If you have any examples of natural makeup brands, let me know in the comment section below! Or just share your experiences about these products!
Have a great day!?
Please follow and like us: