I heard about how good the elf acne fighting foundation is as well as a few not so good experiences, so I thought I'd check it out for myself, see how it goes and anyways I do consider my skin as sensitive and by the sounds of it, it is a product made for peeps with irritating skin. The price partly encouraged me to go ahead and purchase it.
So if you'd like to know how it went please do continue reading!
Elf on their acne fighting foundation:
"Acne Fighting Foundation is full coverage and infused with salicylic acid, witch-hazel, camphor, tea tree, and soothing aloe that help fight blemishes.
This lightweight formula provides coverage to help even skin tone and reduces acne redness while working to help clear your skin".
Right let's get on with the review!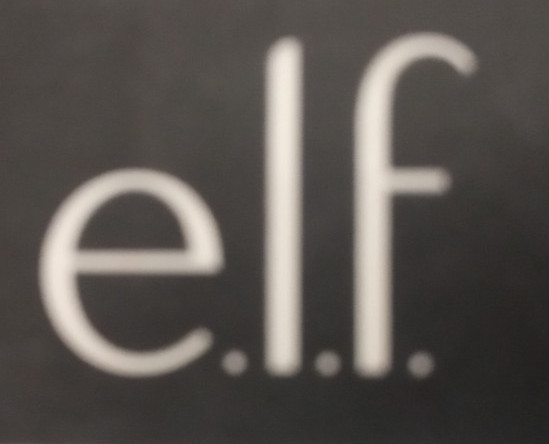 Here is what I liked about this foundation and the not so appealing side too, Enjoy!
Quick overview:
Pros
Lightweight even with full coverage it wasn't as heavy
Easily blendable
Suitable for acne and sensitive skin
Good lastage
Cons
Heavy or lightweight/ texture
"This lightweight formula provides coverage to help even skin tone"
So the elf foundation is clearly ment to be lightweight but was it?
The answer is:
Yes, it literally feels like you don't have much on even if you build to a medium coverage.
It didn't suffocate my skin or block pores,(I guess as it's non comedogenic), which usually can be a problem thanks to my combination skin.
I prefer using this foundation as a light to medium coverage, where it feels weightless, even with full coverage it wasn't as heavy as I'd expect. There also weren't no cakiness or greasiness.
The texture is more on the liquid side than creamy especially if you don't give it a little shake before applying.
Application/blendability
Right onto application!
I apply using a foundation brush if I'm going for a medium to full coverage and it goes on really well, smooth and even.
If I'm after a light coverage I like using my fingers to dab and then blend with a small brush as I feel more in control of how much I'm applying.
Blendability is smooth and easy, I think it's mainly down to the liquid texture. It doesn't dry up too whilst you are blending in other areas so overall it's great in the application and blending area.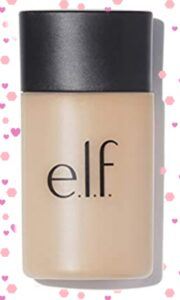 Shade selection
Unfortunately the amount of options for the shades is the only downside I could think of at the moment. They literally have a small amount of choice, at only 6 shades.
And those too don't match well with my skin, which means I don't go without mixing other shades.
The shade "porcelain" is the fairest they offer and "coffee" being the deepest.
Effect on the skin
I decided to talk about the effects on the skin as this is a special kinda foundation, one that fights acne. But does it really?
Well for me to know how effective it is, I decided to ask my friend who also purchased this foundation due to her annoying acne.
And the results for her was:
She wouldn't say there were any major improvements but there definitely weren't no extra breakouts or irritation as she usually would get with other foundations.
It for sure covers acnes well even at medium coverage.
As for me I would say I have a sensitive skin and this foundation did have quite a positive effect.
Usually products with similar ingredients like salicylic acid don't really improve the situation but with this foundation I did see some changes with the redness and black heads (which are so annoying).
So yeah I'd say it does in a way "help clear your skin"
Lastage
When worn doing usual daily activities I didn't experience any notable changes such as melting or patching.
It did hang in there for around 6 to 7 hours before it started to show its weakness, first on the t-zones then the dry areas but this is expected as with other foundations.
This foundation is particularly aimed at combination or oily skin but it's just as great for dry skin peeps, just remember to add a little extra hydrating primer.
I'm not entirely sure how it would put up with a busy day but you could get a brief idea judging by how it worked out for an average not so busy day.
Overall I think this foundation is great especially considering the price it comes at!
Super affordable and a product that actually works, however the only thing that lets it down is the restricted amount of shade selection for that reason I'd give it a rating of 8/10!
What foundation do you currently use and what do you like about it? Let me know in the comment section!
And if you would like to check out other foundations suitable for acne prone skin then tap here!
Have a great day! ?
Please follow and like us: