Concealers in stick form aren't just travel friendly, they're easy to use and don't require any other tools such as brushes. Plus they are mess free too! So join me as I go through some of the best vegan stick concealers out there, that are of course vegan and cruelty-free too!
Let's begin!
Fenty beauty match Stix matte
Lavera natural cover stick
Zao vegan concealer stick
Lush concealer stick
Bare minerals bare pro 16hr concealer
Fenty beauty match stix matte
This skinstick is labeled as a matte contour for all skin tones with the ability to conceal too.
It's said to be light as air, sounds amazing right?! The longwear formula is designed to not only conceal but correct and contour too! They work to neutralise dark under eye pigments or circles, and discoloration oh and help brighten the skin too!
The lightweight texture comes with a creamy feel allowing for a smooth and easily blendable application. This concealer is buildable making it suitable for layering.
And don't worry as the brand state you shouldn't experience any cakiness nor creasing even in delicate areas like under the eyes
Lavera natural cover stick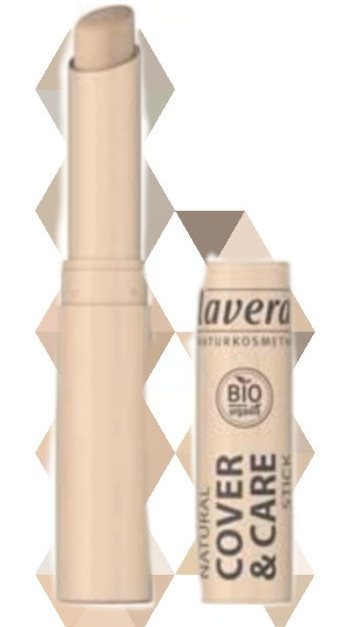 Lavera natural cover and care stick reliably covers redness along with small imperfections too including tiny blood vessels and spots, further enforced by it's natural colouring. It provides light to medium coverage.
The formula is said to contain organic witch hazel which apparently prevents inflammation. Some other lead ingredients that you should know about are jojoba oil and organic shea butter.
The only problem is that this stick is only available in 2 shades, a honey and Ivory.
Zao vegan concealer stick
The zao concealer stick isn't only vegan and cruelty-free but environmentally friendly too, thanks to its refillable packaging which helps reduce waste. It's suitable for all skin types including sensitive skin peeps to due to the brand opting for organic ingredients like carnauba wax and castor oil.
This concealer comes in 5 shades with one being a green colour correcter made to reduce redness. The zao concealer aims to blend in imperfections, dark circles as well as puffiness, along with the ability to even out complexion with a natural coverage.
Lush concealer stick
These uniquely shaped sticks are a 'lightweight yet effective' concealers with ingredients sourced from the Peruvian desert, where there is no use of chemicals like herbicides, pesticides and the like, making it a truly junk free product.
The addition of jojoba oil means you get plenty of hydration along with coverage.
It aims to cover, define and brighten the skin wherever it's applied, using either your fingers or directly if you like. One thing to know is that it melts or should I say softens quite easily around body temperature due to its choice of ingredients, so a little warning there. Not saying it's a bad thing.
Bare minerals bare pro 16hr concealer
Coming in 7 shades including mediums, fair, dark and tan, the bare pro is a 'crease and waterproof' concealer made to reduce appearance of pores and fine lines with a blurring, soft focus effect.
It's non comedogenic formula doesn't only make it suitable for sensitive skin peeps, it will not clog pores or cause breakouts either. Plus it's easily blendable and glides on smoothly!
The concealer provides full coverage with a soft but matte finish. And as you can tell by the name it certainly seems long-lasting, a 16-hour wear.
The waterproof formula includes benefits like sweat and humidity resistant too so you can carry on working hard without worrying about the coverage melting.
That's it for now peeps, but if you don't want to leave then tap here to check out more awesome vegan concealers!
Have a great day!
Please follow and like us: