I brought the wet n wild photofocus foundation along with the matte primer, when my skin started to produce excess oil, looking for an affordable solution. So if you want to find out my favourite aspects as well as anything I wasn't too fond of then continue reading the wet n wild photo focus foundation review!
Starting off with what this product aims to fulfill its owners with.
Description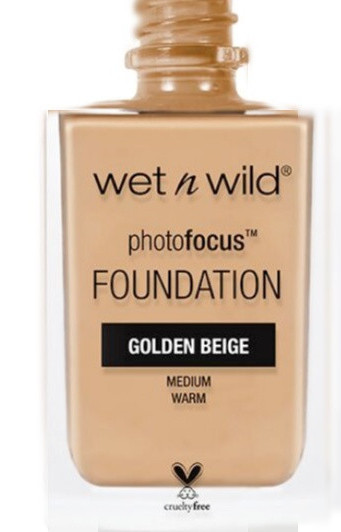 The wet n wild photofocus foundation as stated by the brand is a 'high performing, skin perfecting' product. It supposedly should deliver a 'flawless camera-ready makeup everytime', proven by tests conducted under different photo lighting conditions.
This foundation according to their website has been tested in conditions such as fluorescent lighting, bathroom lighting, nightclub lighting, outdoors pm, indoors pm, flashlight and more!
The photofocus foundation is finished in matte helping to absorb oils.
Shades
The photofocus foundation is available in 20 shades. Porcelain being the fairest of them all is a fair warm undertone, their deepest shade is Mahogany which is a deep cool undertone.
This foundation line consists of different undertones including cool, neutral and warm. The shade which I purchased is the golden beige, a medium warm.
Does it fit my skin well?
To be honest, I think I got the wrong shade as it came out orangey looking on my skin so I have to mix it with a lighter shade to look natural.
The 'peach natural' is probably the one I should have brought, a light medium with cool undertone.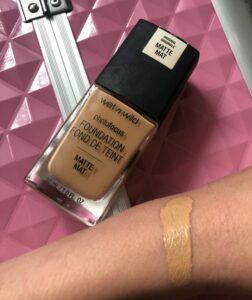 I guess I'll have to use up the rest by mixing and matching! Or maybe pass it to my sister as she has a warm undertone.
Application/ Blendability
Application is pretty easy and it blends effortlessly. It isn't heavy or thick at all, the consistency is in the middle which means it's just right.
However, you have got to blend quickly as it dries out sooner than you expect. Using a damp applicator will probably give you more time though.
I smudge some formula using their spatula applicator, quite unique, onto my wrist and then use either a sponge or brush to apply and blend, depending on what coverage I want.
The photofocus matte foundation best provides a medium coverage without any heaviness to it which is why I love it as usually some formulas that are used for medium to full coverage are often heavy feeling.
I use it to conceal uneven skin tone as well as spots, it hides it well.
The coverage it gives is easily buildable to a full if that is what you want.
Another thing which I like about this foundation is it doesn't irritate my sensitive skin and goes well with my combination skin.
The oily areas are taken care of but for the dry areas I need to moisture extra to ensure I'm not left with dry patches halfway through the day.
Lastage
There is no mention of how long the wet and wild foundation should approximately last so I wasn't sure what to expect when buying it.
So the only way to find out was to test it! With primer on and powder at the end, this foundation lasted around 4 hours till I had to touch up.
It left uneven patches so I had to blot some on to keep it looking smooth.
Oh and I think I should let you know this product does have a slight paint smell, well it's slight for me as I don't mind it however if smell bothers you then it maybe more than slight! Heehee!
So overall I rate this foundation an 8/10! I like that it doesn't irritate my skin, it isn't heavy and applies easily.
It keeps the oil under control however I would like to see the shade range expand and it would be awesome if it can be a tad bit moisturizing.
Does it deliver a ' flawless camera ready' look? Well I'd like to say to an extent apart from the uneven look a few hours after application which required fixing, it does keep a natural smooth finish.
If you'd like to check it out then tap here!
Whilst you are here you might as well take a peek at the wet n wild matte primer!
Do you have a favourite foundation? And what coverage do you prefer, light, medium or full? Let me know in the comment section below!
Have a great day!?
Please follow and like us: