Tinted moisturizers are great, you get some coverage out of it plus the hydration too! It's easy to apply and you get the natural makeup look instantly! Take a look at these best vegan tinted moisturizer which don't only provide light coverage but much more!
Let's get into it! Shall we?
Disclosure: This post may contain affiliate links which means that I may earn commission if click and make a purchase but no additional cost to you.
Quick Overview 
Bare minerals complexion rescue tinted moisturizer
Revolution  beauty super dewy tinted moisturizer
PHB ethical beauty glow and go tinted moisturiser
Purlisse perfect glow BB cream
NYX bare with me tinted skin veil
Kosas tinted face oil foundation
Florence by mills like a light skin tint
Glossier skin tint
Bare minerals complexion rescue tinted moisturizer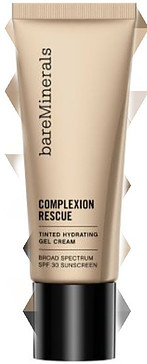 The tinted moisturizer by bare minerals is an oil free formula packed with hydrating skincare benefits, providing natural looking coverage.
It's a '3 in 1 multi tasking clean makeup', you get skincare, makeup and SPF benefits all in one! The complexion rescue comes in 20 flexible shades to ensure a wide range of skin tones are covered.
With this tinted moisturizer you can build from sheer to medium coverage easily with the lightweight gel cream for a dewy healthy looking glow.
It's suitable for a range of skin types thanks to its water infused oil free formula.
Check out the full review here!
Revolution beauty super dewy tinted moisturizer
Revolution beauty state this moisturizer is 'the super easy beauty hack of creating the no makeup, makeup look'. Apparently no one will know you are wearing makeup!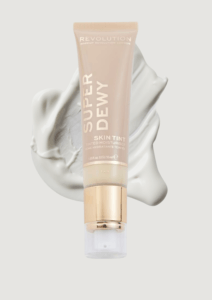 The super dewy tinted moisturizer has the ability to blur imperfections as well as even skin tone all with a lightweight sheer coverage.
The formula is infused with 68% water and an antioxidant ingredient which happens to be the wild berry, to ensure your applying more than just makeup!
It comes in 12 long-lasting shades.
PHB ethical beauty glow and go tinted moisturizer
Perfect for all skin types including sensitive, rosacea and eczema prone, the glow and go moisturizer works to gently conceal imperfections, reduce any redness as well as even skin tone.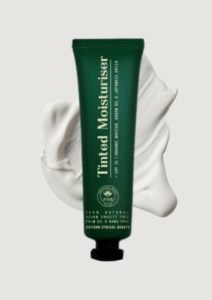 It's enriched with nourishing argan oil, green tea and 'super food botanical complex' to go beyond hydrating!
The light and silky texture makes applying this moisturizer a breeze, it doesn't clog pores either!
You also get the added benefit of sun protection with the SPF25!
Purlisse perfect glow BB cream
This is purlisses best-selling BB cream! Let's check why!
The perfect glow cream is created for anyone who is after the 'Instagram-filtered version of themselves'! It is the solution to discoloration, uneven texture, dark spots and more!

It features an Asian herb extract and is free from a good deal of junk including formaldehyde, phthalates, parabens, animal fat and much more.
With SPF30, it doesn't only provide you with sunscreen benefits but age defying and coverage too!
For more info on the purlisse tinted moisturizer tap here!
Coming in 5 sheer shades which are flexible, blending into a range of skin tones, the bare with me moisturizer provides up to 12 hours of hydration! So if you have a thirsty skin then this could be your solution!

This tinted skin veil leaves a dewy finish which isn't greasy but lightweight and breathable, leaving skin looking and feeling soft and smooth.
The infusion of tremella mushroom ensures you are left with instant and long wearing luminous skin.
Kosas tinted face oil foundation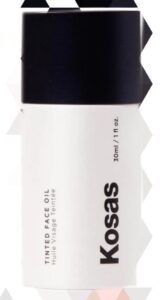 This tinted moisturizer is apparently a 'comfy makeup, active skincare' product. It provides a clean, light coverage skin tint in a beautiful velvety finish with 16 shades to choose from and various undertones, there's something for everyone!
Some ingredients you'd want to know about include avacado oil, for moisturizing, meadowfoam oil and raspberry oil for repairing.
There's also the soothing and brightening effect coming from jojoba oil and rosehip seed oil. So you'd definitely get a healthy and balanced skin as a plus!
Florence by mills like a light skin tint
The like a light skin tint by Florence by mills combines the glow of makeup with skincare from the nourishment provided by this tint. It features a 'buildbable formula' allowing you to pick your own coverage.
The 8 shaded moisturizer works to keep your precious skin hydrated with a 'dewy radiance'. It's supposed to be non greasy and has an abundance of beneficial ingredients such as antioxidant meadowfoam seed oil, squalene, and jojoba oil to add a soothening and shielding touch!
Glossier skin tint
The glossier skin tint is a unique formulated product, it is said to even out your skins appearance yet allow you to show off your natural features such as freckles. The brands 'ultra thin, breathable' formula leaves a smooth, dewy finish which not only minimises the appearance of pores but also act as a moisture lock providing hydration.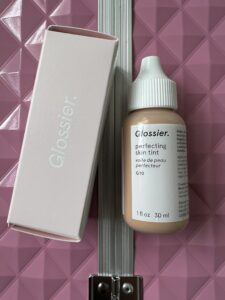 This skin tint features diamond powder which brightens you skin and ultimately allows you to achieve that 'soft focus' effect.Plus with the glossier skin tint coming in around 12 super sheer shades, created to adapt across many skin tones, what's not to like about this tinted moisturizer!
You can check out the full review here of the glossier skin tint!
That's it for now peeps!
If you don't want to leave just yet then check out these awesome vegan foundations by tapping here!
Going to hand it over to you, what coverage do you prefer and why? Let me know in the comment section below!
Have a great day!
Please follow and like us: