With so many different products available to use on your brows it's no surprise if you're questioning what's the best eyebrow product to purchase?
Or maybe you are just curious to know about all the cool options out there, whatever the reason do continue reading as I go through the types and some awesome examples!
Just before we start, these products listed are totally vegan and cruelty-free just to let you know.
Okay so I'm going to list a few awesome products whilst also trying to include a range of different textured eyebrow formulas. For example pomade, pencil, gel or other types.
First I'll just briefly go over what type of brow product you may use and why and then the rest follows.
Pencil– being the most popular, they are used to create a soft natural look as well as filling in sparse areas or just defining.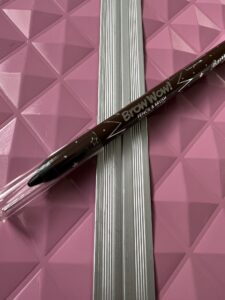 Gel– a little similar to hair spray but instead made for your brows, great for holding or creating a full look quicker. Also, used for taming.
Pomade– adds more boldness to thick brows and for sparse brows, it's a quick way to add definition and hold.
There are a few more types and you may use any of these for whatever reason.
Charlotte Tilbury brow lift
A highlighter, a brush and a cream-pencil all in one sounds pretty useful! Charlotte Tilbury states this 3 in 1 is ideal for thin or sparse brows and those of you who have medium to dark brown hair.
Coming in 5 different shades, this product allows you to easily groom your hair with the brush, fill in using the pencil and lift under your brow bone thanks to the highlighter. How cool is that!
Pacifica stunning brows eyebrow gloss and set
It's not a powder or a pencil, it's an eyebrow gloss! Available in clear or a golden brown colour, this set is great for those who have naturally thick brows needing a little tameness.
Also, ideal for adding thickness to those friend of yours.
With healthy ingredients like Sunflower seed oil, Vitamin B and rice bran what is there to worry about. Your brows will definitely stay nourished and in place for a good amount of time.
Pacifica also have another brow gel in their line, the pacifica dream big brushed up brow gel to which you can view the full review here!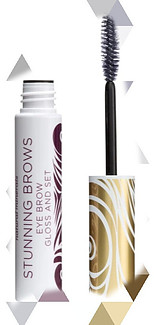 Anastasia Beverly hills dip brow pomade
Are you looking for something that is waterproof, long-lasting and doesn't dry up the second you touch the product onto your brows? Allowing you time to blend.
Well then this Anastasia's dip brow pomade may be the one.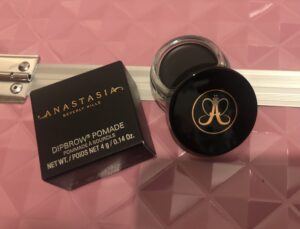 With around 11 awesome shades to sort out any of your brow problems whether that be to fill in sparse hairs or bolden your look, this has to be one of my favorites.
I love that it's so easy and smooth to apply but lasts literally the whole day without the need to keep fixing up.
You can view the Anastasia beverly hills brow pomade review here!
Hourglass arch brow volumising fiber gel
With just a few quick swipes you'll get the bold brows you were after as well as instant volume and colour thanks to the microfiber infusion.
Oh and you won't need to worry about flaking and smudging with this long-lasting gel. The dual sided brush allows you to easily create your desired look.
Available in 6 shades and formulated without phthalates and parabens as well as other nasties. Also, great for taming and holding brows.
Pur browder perfecting brow powder
This powder by pur lets you create a natural and bold defined look for sparse and uneven brows with their unique fibre formula.
Pur state this powder will give you a natural brow, never a 'drawn on' look. Extra useful as you can use it as an eyeliner as well.
It's available in three colours, brunette, medium brown and blonde.
lime crime bushy brow precision pen
You now can create individual fine hairs whilst also allowing you to easily get the arc on point, all due to the super precise thin tip.
Coming in 5 shades this precision pen is recommended for those of you who are after a natural full look.
That's it for now peeps!
If you don't want to leave then tap here to check out more awesome vegan eyebrow products!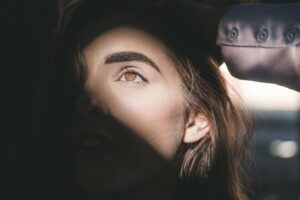 If you have any questions or suggestions then do let me know in the comment section below!
Have a great day!
Please follow and like us: