There are makeup brands that thankfully contain all products which are both cruelty-free and vegan(they were limited but now rapidly increasing), as well as some brands which sell only a few vegan products but are still all cruelty-free or vice versa. Vegan makeup doesn't have to be wallet emptying, check out these cheap vegan makeup brands!
So you have to be careful when selecting a product by making sure they are both vegan and cruelty-free, that's if it's what you are looking for.
Imagine how great it would be if all products were as pain free and healthy! WOW!
Please do read on if you are looking for affordable vegan makeup brands.
A few brands that are totally vegan and cruelty-free are: ah ah ah not telling you just yet, you have to read on to find out! Heeeheehee!
OK I'll tell you.
E.L.F
We'll begin with E.L.F. It stands for every eye, lip and face, for those of you who were wondering. They are not only cruelty-free and vegan but also affordable. Well isn't that great!
Don't worry they have high quality products.
That's why I had to put them on the list!
E.L.F sell not only makeup products but skin care products as well as brushes. They are also Paraben free which means they don't contain any toxins.
They literally have everything from concealer sticks to lipsticks, brow gels from £4.50 as well as pencils, eye shadow palette which you can get at just £10, face moisturizers, you name it!
E.L.F is available at drugstores such as superdrugs as well as online shops like Amazon.
Whilst you're here why not check out how the elf flawless finish foundation performs by tapping here!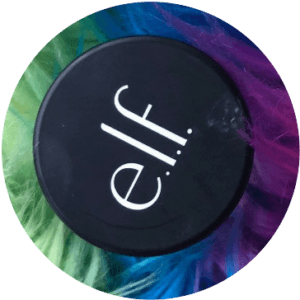 B.
Next up is B. Yes B. (Dot). Let me start off by saying that B. is only available from superdrug, ohhh!!! As it's the drugstores own brand.
They are both a vegan and cruelty-free beauty company.
B. have in store makeup products, bronzing products, skincare products and even have products for men which include grooming kit for beards as well as moisturizers.
You can purchase their blending brushes from just £4.99!
Products in their makeup range even include makeup bags.
Don't worry that's not all they sell, you will have to head onto their website to find all their products!
Milk makeup
This brand isn't only vegan and cruelty-free but paraben free too! They believe in good ingredients in their products.
They are based in new York city and are fairly new, being founded in 2014.
Milk makeup offer affordable makeup and skin care products. Makeup products include items in the face,lip, eye and even multiuse category.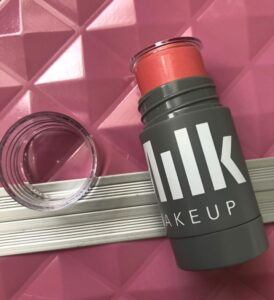 You can purchase their 'here for the party set' from $39 or just over £28 which includes various items such as mascara, brow gel, eyeliner etc.
Skincare products include moisturizers, cleansers, night creams, eye products and treatment too!
I really love some of their adorable packaging!
Pacifica
Onto the third brand which is Pacifica, 100% cruelty-free and vegan.
You'd be surprised to know that makeup isn't the only goods they manufacture, they also produce perfumes, just to let you know.
Oh and guess what! Pacifica use recyclable packaging, which means they not only care about their customers but for the environment too!
I also like how beautifully designed the packaging is on some of their items.
They include products ranging from lipsticks, mascara, brow sets and much more!
They aren't on list for no reason, you have to check out their eye shadow palettes, starting at just $12.60.
What's more is they don't contain harmful chemicals and are free of phthalates and Parabens.
I think they are a great example of one of the best affordable makeup brands out there! Well at least in my opinion.


Pacifica is available online from their website.
Click here for a review on pacifica's ultra cc cream!
The following makeup are cruelty-free however they aren't totally vegan. What I mean is not all their products are vegan.
Don't worry as they do have a decent amount of affordable vegan products, otherwise they wouldn't be on the list.
Milani
Okay enough of that talk, let's start discussing about the actual brand.
One of those cruelty-free companies is milani. Milani is a cruelty-free brand however not all their products are vegan. Ohhh I know I know.
They're not all vegan as some contain animal derived ingredients such as beeswax, lanolin and carmine.
However, they do have quite a large list of vegan products including the smooth finish cream-to-powder foundation available at £10, brow sculpting mechanical pencil for £12.00 and many more.
You can head to the Milani website and click on the vegan category to view all their products. It's much easier and stress free!
Milani products are sold at a reasonable price and obviously of high quality. You can purchase milani from target or Walmart if in America or boots if in the UK.
They are also available at other drugstores as well.
Tap here for a review on the milani eyeliner!
Barry M
Next up is Barry M, which is (sadly) only available in the UK. It's cruelty-free but not all their products are vegan.
Don't fret, luckily most of their products are vegan and they are currently trying to reformulate the remaining products to vegan. YAY!
Barry M produce nail polishes as well as makeup such as brow pencil, eyeliner and even brushes. They have vegan products in each category like eyes, lips and face.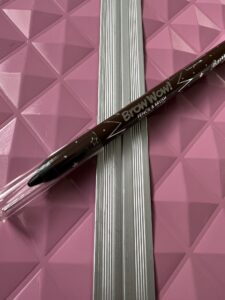 If you go onto their website, you can easily see what product is vegan by looking out for the 'vegan' logo.
Vegan products include the buff eye shadow palette for just £6.99 or that's how I roll mascara for just £4.99 and you can get the kohl pencil in different colours starting at £2.99.
Barry M is available in the UK in drugstores like boots and superdrug.
I purchased the Barry m lipstick a while ago, if you'd like to know if it's worth it click here!
Or you could check out how waterproof their bold eyeliner is by clicking here!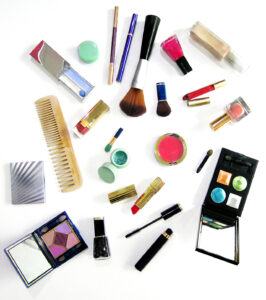 So there you are peeps just a few of the affordable makeup brands, there are lot's more to explore!
But remember some brands don't always contain all vegan items even though they are cruelty-free, so do check before.
If you have a favourite affordable vegan makeup brand then do tell us. We'd love to know!
Do you have any questions or suggestions, leave them down below and thanks for reading 🙂
Have a great day!?
Please follow and like us: