When you have a curling mascara in hand who needs a curler! Plus you'll have to carry a mascara along with the curler, ain't no room for that. Check out these best lash curling mascara that'll surely give your lashes the lift they deserve with one swipe!
Essence lash princess curl and volume mascara
It's unique design and quite the catchy colour, pink definitely grabs attention!
The essence lash princess mascara is for anyone looking for 'instant perfect curl & breathtaking volume' with its peanut shaped fibre brush it ensures each lash is coated with its formula no matter how small including the outer and inner corners of the eye thanks to its clever design that's narrow in the middle and wider at the ends.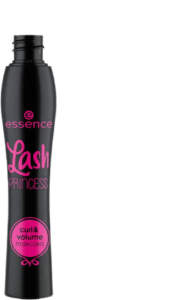 Future lash mascara
The mascara created by Victoria Beckham aims to provide 'longer, lifted lashes instantly' and apparently overtime creates stronger and silkier lashes!
This mascara is also said to require only water to remove; no cotton pad, no remover, no problem. Being so easily washed away with water however this doesn't mean that this mascara isn't mighty, it is still able to produce 'Long-Wear, Smudge-proof, Flake-proof, Humidity-proof as well as Sweat-proof' results!
Milk makeup rise mascara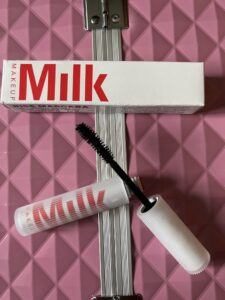 A beauty award winner this mascara not only lifts lashes but lengthens, curls as well as add subtle volume. This mascara isn't only vegan and cruelty-free but 93% natural.
The curved design hugs and lifts the root of the lashes 'bringing out lashes you didn't know'. Apparently 100% of the 29 people saw immediate results!
You can check out how this mascara performs by tapping here!
That's it for now!
But if you don't want to leave then tap here for vegan mascaras that are made to add length!
Have a great day!
Please follow and like us: