If you are unsure of what feathering is the clue is in the name, it's when your lipstick bleeds leaving feather effects past your lip border, sounds cool but not what we want so here are some of the best non feathering lipstick you should check out!
Don't worry they are vegan and cruelty-free!
Quick Overview
Glossier generation G lipstick
Charlotte tilbury matte revolution lipstick
NYX lip lingerie
Wonder skin wonder blading peel and reveal lip stain kit
3INA long wear lipstick
Glossier generation g lipstick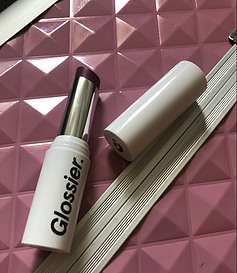 A uniquely formulated lipstick, the generation lipstick g lipstick is a sheer matte finish but with a diffused look with soft edges, inspired by 'makeup artist trick of blotting lipsticks', making it perfect for the everyday casual flush of colour. One of my favorites! It doesn't feather and is moisturising.
The buildable formula glides on so easily and evenly that no mirror is required. Everyone gets to pull off their own unique look thanks to the sheerness which allows a glimpse of your natural lip colour to show through. This lipstick is available in 9 shades, ranging from 'subtle lip enhancers' to more 'vivid pop of colours'!
You can check out how this lipstick performs by tapping here!
Charlotte Tilbury matte revolution lipstick
One of the brands best-selling and award-winning product, it should come to no surprise that this lipstick is said to 'last up to 10 hours' with 100% agreeing from the 20 people tested, no bleeding or transferring! It's formulated for everyone, every age as well as every skin tone with between 16 shades to spoil yourself with.
If you want the 'lips of your dreams' then you've got to check it out, with the inclusion of 'nourishing orchid and Lipstick Tree extracts' your lips don't only appear softer and smoother but more youthful too!
So that's long-lasting, hydrating and moisturising checked off for this matte finish, what more is needed! With 1 pillow talk lipstick being sold every 2 minutes at a specific point, it says quite a lot about this product.
You can check out if this is the ultimate lipstick that doesn't bleed by tapping here for a full review!
Nyx lip lingerie
Coming in over 20 shades the lip lingerie is a matte liquid lipstick offering a 'creamy, non-drying and lightweight' finish that is not only comfortable to wear but long-lasting too! There's nudes, coffee hues, milky beiges, cashmere silk, soft peach as well as mauves and dusty pink, much more too!
The formula is stated to not 'crack, budge, fade, or transfer' and for how long you ask? Well according to the brand that's for up to 16 hours! It is also infused with vitamin E for nourishment and conditioning. And with a delicious vanilla scent do be careful not to eat it!
You can see for yourselves how it performs by tapping here!
Wonder skin wonder blading peel and reveal lip stain kit
Sounds complicated right? Well this certainly unique lip kit is a 'high-tech vegan formulated hyper-stain' created to keep lips soft and hydrated for hours, they're literally made to last all day whilst not budging! The colour is said to not 'transfer, fade or feather' add waterproof to the mixture, and you've got yourself a sensational lasting product!
It's also cool how you can pick between sheer natural lip tints or 'check-me-out colours'. Confused with what comes in the kit? Well you get a masque to help deliver an ultra pigment as well as an activator mist which is used to lock in colour. You then peel the mask after a few seconds to reveal a shade that's unique to you!
3INA the long wear lipstick
The 3INA long wear is a 'creamy, transfer proof, matte' finish lipstick that is said to stay for a whopping 12 hours! After drying down it should not budge nor transfer instead revealing an intense coloured velvety matte finish. The formula is filled with 'hyaluronic acid spheres' which are known to provide hydration.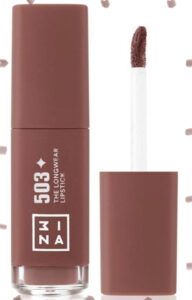 The high pigmentation means less is more, one swipe providing enough for a full coverage. With 17 shades to choose ranging from light pinks to deep berries, purples and even a black!
Right that's it for now peeps
Have a great day!
Please follow and like us: