Do you wonder what some of the best vegan eyeshadow are out there, that are also cruelty free? Well then you my friends have come to the right place.
I know sometimes, I don't want to say it's hard (because now there are so many vegan and cruelty-free options out there), but it can be a little time-consuming searching for that one perfectly formulated shadow.
You know what I mean, you pick a palette or whatever product really stands out to you, you turn it around to look for the vegan and cruelty-free label only to find there aren't any, you certainly are going to get a little upset or shall I say a lot.
Or maybe you choose to read the ingredients and see carmine or other animal by product in bold. That's ANNOYING!
So to make it a little easier, I've decided to list some of those amazing eye shadow brands along with some examples of their products which I think are awesome.
I've tried to include neutrals as well as bold and bright shades because I got you!
Who said makeup has to harm innocent creatures, right?
Disclosure: This post may contain affiliate links which means that I may earn commission if click and make a purchase but no additional cost to you.
Okay I think we should get started. I'm just getting too excited.
Quick Overview
PHB ethical beauty
E.L.F
100% pure
BH cosmetics
Pacifica
First up…
PHB ethical beauty
PHB ethical beauty is a family run business and if you think that's cool, well guess what all their products are absolutely vegan, cruelty-free and natural. WOW!
They have produced around 20 shades of eye shadows that are individually sold.
Available in a range of finishes such as satin and matte.
You can find neutral colours like the 'papaya whip' to richer shades, 'expresso' and 'onxy' to name a few.
They look so nice and natural since they are mineral, purely made with natural ingredients. They're also paraben free!
E.L.F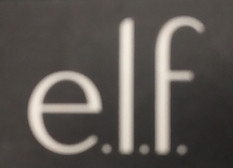 E.L.F offer a range of eyeshadow shades as well as sizes. You can purchase bite-size palettes to duos and even a whopping 50 different shades in one that comes along with a face palette.
You can choose any palette as they are all vegan and cruelty-free. There are neutral shades for everyday looks to deeper ones for the evening.
You can purchase palettes like the 'everyday smokey' eyeshadow to create perfect smokey eyes. And the great thing is they're all affordable.
100% pure
If you're looking for something that smells like fruit or is fruit related, then I think you may like the '100% pure fruit pigmented pretty naked palette' for neutral tones or the 'pretty naked ll' palette for metallic tones which are also awesomely coloured from fruit and vegetable pigments.
The palettes also includes blush and highlighter along with 3 eyeshadow shades. All natural, vegan and cruelty-free. Nice to know!
BH cosmetics
Okay with BH cosmetics you may need to check if what you're getting is vegan as some products do contain animal by products but they are cruelty-free. But don't worry as these makeup palette mentioned are animal pain free.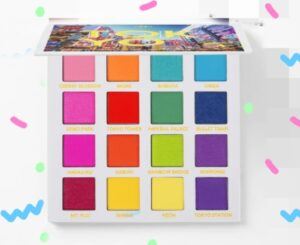 If you love bright colours or looking to match your eyes with your outfit then you're really going to adore the palette trendy in Tokyo. I'm telling you!
There are 16 various shades including shades such as 'wasabi' which is bright green to 'kyoto' a beautiful purply blue hue. Shimmers and mattes aren't left out. They're sooo eye popping.
Pacifica
Pacifica is another example of the amazing brands that prove beauty doesn't have to abuse animals.
They are all vegan and animal cruelty-free just like the majority of these brands mentioned.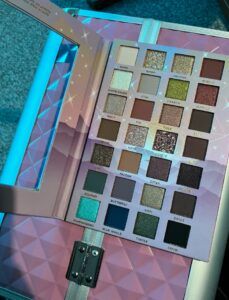 Formulated without parabens or phthalates (aka harsh chemicals) and includes 28 shades. It's the animal magic eyeshadow palette. Clap clap clap. You can expect to find neutral, shimmery, matte and even reflective as well as more deeper tones.
Pacifica is 100% vegan and cruelty-free so you can select any of their eyeshadows without worry such as the pink nudes mineral eye shadows palette for perfecting smokey eyes or opt a natural everyday look. The choice is yours.
You can take a look at my review on pacifica's animal magic eyeshadow palette here!
Which eyeshadow do you think tickles your fancy?
Thanks for reading everyone. If you have any suggestions or Q's then feel free to comment them below.
Or if you really don't want to leave yet then you can view more vegan eyeshadow palettes here!
Have a great day!?
Please follow and like us: