So in this article I decided to round up some of the best skincare brands out there as I know how important looking after your skin is but not just that, what's inside those products too!
Maybe you are in a hurry and don't have time to look through the many brands to spot the bunny or vegan logo, or you are searching for that one good line which has all you need to look after your dear skin, whatever the reason hopefully you will find it in this article.
I've tried to include mainly brands with 100% vegan and cruelty-free skin care products, however there may be brands which aren't entirely vegan, if this is the case I will have stated so don't worry!
Now shall we go through some of the best selling skin care brands? I think so!
Quick Overview
Acure
Botanicals
Derma E
Every man jack
Acure
Acure is a family owned business which specializes in creating high quality natural skincare and even hair care products. It's founded by Kristy Guerra who started this business to honor her grandmother.
Good news! All their products are 100% vegan and cruelty-free, leaping bunny certified. Their products are free from parabens, sulfate, mineral oil and formaldehyde.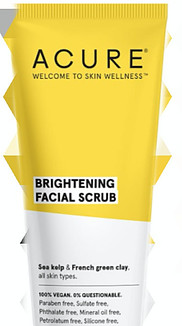 What they have to offer?
Acure is one of those brands where you can expect to find everything on one site, you don't need to go searching on any other websites!
They literally have a variety of products for the skin, hair and body.
Skin products range from cleansers, scrubs, moisturizes, day and night creams to eye care, hydro gels, oils and serums!
The body category includes lotions, scrubs, hand sanitizer, deodorant and the like.
For hair, you can find shampoos, conditioners, shampoo bars etc.
I love how organized their website is too! You can search by skin type which I find pretty useful and quick!
Botanicals
Botanicals is a brand which is certified vegan, cruelty-free and even certified organic, literally all their products are, so you don't have to worry!
It's also sustainably sourced with natural ingredients. Protecting the planet as well as looking after our skin, now that's caring!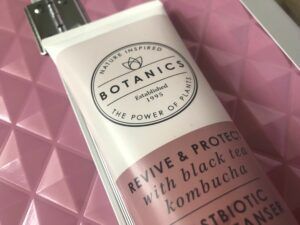 The brand started from a nasty skin reaction, to research which finally led to the creation of all natural and vegan products they offer today!
What they have to offer?
Botanicals multi award-winning skin care range includes anti-ageing serum, cleanse melts, night balms, moisturizes, hydrating mists, detox masks, toners and the list goes on!
These products have been designed to replace natural skin balance, no matter your skin type.
They also create products for the hands and feet, that includes nails as well as body and bath, just in case you were interested.
Derma e
Derma e is a brand which has been around since 1984, starting from a moisturiser but gradually branched out, this company leaves you no thought to worry about what nasties can be smothered on your precious faces and skins.

All their produce are 100% cruelty-free, vegan and GMO free. That's not all, they are free from chemicals including phthalates, parabens, sulfates, sodium lauryl, petrolatum and much more.
Derma e have gone as far as having a 'refuse to use' list which consists of over 2700 commonly used ingredients, found in some of the products, that are actually known to be toxic to both us and the planet.
What they offer?
This brand did start off from a jar of vitamin E moisturizing cream but don't fret, now they certainly have more than that!
Expect to find cleansers, peels, oils, serums, sun care, masks, exfoliaters, eye creams, toners and face treatments. They even have skincare tools!
There is also a hair care section with enough produce to treat your hair.
Every man jack
Every man jack is a brand which started in 2007 after realising that many of the men's grooming brands were too expensive or either depended to a great extent on formulas filled with chemicals.
This then motivated them to bring clean affordable products to the world. They have gone on to win many awards thanks to their hard work.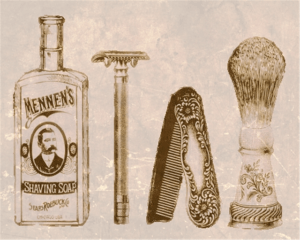 Because they care about what goes into our bodies, they try to use as much naturally derived and plant based ingredients as possible.
Some of those ingredients include glycerin, eucalyptus oil, coconut oil, chamomile extract, aloe Vera and the list goes on.
Every man jack is a cruetly free brand however not all their products are vegan so keep your eyes peeled!
What do they offer?
They have a wide array of products for men to choose from. Not only grooming items but products in the skin, body, hair, hand, beard and much more categories!
For the skin you can try out washes, scrubs, moisturizes, wipes, masks and even lip balms. In the body section you can pick body washes,bars, cologne and 3 in 1 washes.
Some products come in different scents too!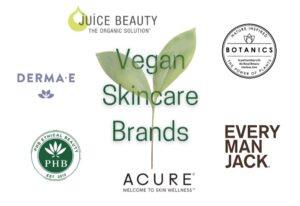 Have any of youse tried these brands? If yes what's your favourite product? I'd love to know and maybe try!
And whilst you are here you can check out some awesome vegan eyeshadow palettes by tapping here!
Or primers for sensitive skin peeps here!
Have a great day!
Please follow and like us: