Aren't glitter eyeshadows amazing? They bring alive any look with a touch of their magicness. The glimmer looks great on any day or night look! Find the glitter eyeshadow palette you'll like, from neutrals to rainbow colours, plus some of these are multi use too!
Let's begin!
Revolution pro goddess glow ultimate eyeshadow palette
'Feel the heat' with the revolution pro goddess glow palette featuring shades in a mixture of magical finishes including shimmer, glitter, chrome as well as matte! This palette holds 16 hues in the brown, copper and burnt orange range, perfect for glam looks!
This vegan and cruelty-free glow palette doesn't only feel like glamorous, it looks gorgeous too! It features a 'luxurious tortoise shell lid' with a copper base. Plus it comes with a decent sized mirror. A great addition to ones makeup bag. You can check out the whole goddess glow collection too for an ultimate glamorous look!
NYX glitter goals cream pro palette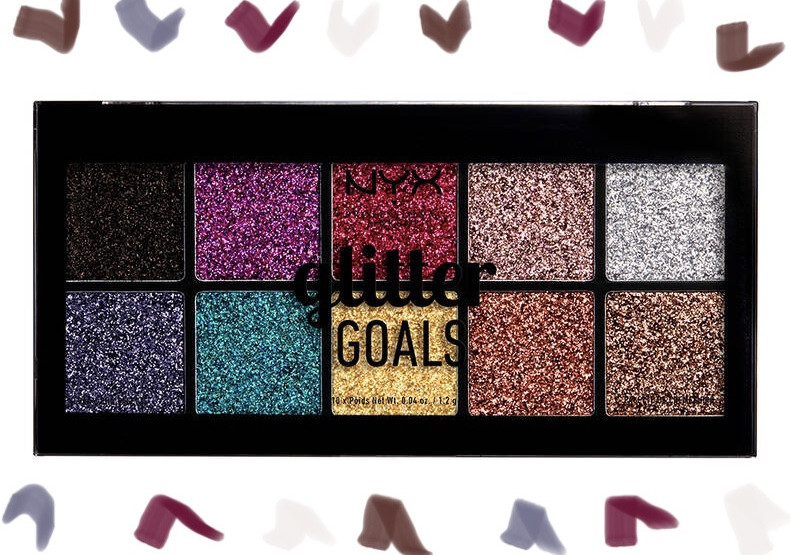 NYX believe when it comes to glitter you can never have too much of a good bling! I think that's true! Going with their words NYX have created this pro palette packed with 10 sparkling shades each featuring a creamy texture. Their collection is said to host 'spreadable shades' with a base that is silky smooth.
I think you would be delighted to know this palette is multi use meaning you don't just stop at your lids, add some bright magic touch on the body too! This is easily done with their dual silicone applicator which is sold separately.
Iconic London day to slay eyeshadow palette
Containing a mixture of mattes, shimmers, as well as glitter for a flawless effect, this day to slay palette is suitable to wear for day and night looks! Your imagination is the limit literally, create endless looks with these highly pigmented hues. The colours range mainly from brown to golden and dusty oranges as well as some awesome neutrals.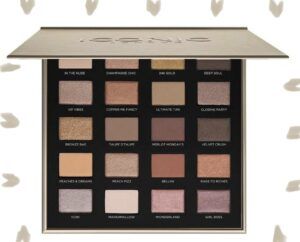 Each shade possesses a soft powder and velvety feel that is not only buildable but easily blend-able too! Iconic London promise that these shades won't crease instead presenting you with high quality results for a next level finish. A little tip for those of you who are after a super metallic finish, use a wet brush!
17 by Boots eyeshadow palette
The 17 palette by boots contains 9 glittery shadows which according to the brand hold all the colours you'll need to create both 'classic and playful' looks. They are said to be easy to apply, on the go too!
The super compact palette makes is a must have for every bag! The shades included in this palette are brown, green, orange, some pinks, and yellow.
Bomb dot com glitter palette
The bomb dot com glitter palette holds a hefty amount of shades with 24 different tones to pick from! What is even great is that it can be used on more than just your eyes, dust some on your face or all over the body the choice is yours!
This palette is perfect for anyone who adores having the choice of a range of rainbow shades at hand. The stay power is another level too but for extreme hold using a glitter glue or primer underneath will definitely not disappoint! Definitely the palette to have for a night out or 'if you want to feel like a sparkly unicorn'!
Right that's it for now peeps!
But if you don't want to leave then I suggest you tap here to check out vegan glitter eyeliners to match!
Have a great day!
Please follow and like us: