Looking for not only vegan but vegan organic eyeliner? Well then my friends you're at the right stop!
Sometimes finding vegan eyeliners can be a little hard and when you add another feature into the mixture it can be even more tricky!
Fret not as I've listed a few awesome examples!
Let's roll!
Quick Overview 
PHB organic eyeliner
Inika organic eye pencil
Green people high definition eyeliner
Sao felt tip eyeliner
Phb organic eyeliner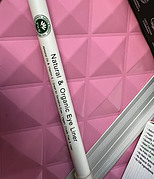 The brands award-winning product happens to be their organic eyeliner! This special eyeliner is said to be 'enriched with a gentle nourishing formula' containing plant oils as well as waxes. It produces rich long-lasting pigmentation that's water resistant too!
The ease and gentleness of the formula makes it suitable for sensitive eyes too!
Phb state their formula is not only organic but natural too with being free from parabens, talc, preservatives and other junk too!
Curious as to know how the phb eyeliner performs? Well then tap here and find out!
Inika organic eye pencil
Inika state they only use 100% natural ingredients for all their products and test for purity and safety. The inika eyeliner presents with a silky consistency which glides on smoothly offering a rich pigment that's even and said to be comfortable for all day!
The pencil provides precision application along with the potential to create a smudged smoky eye effect too!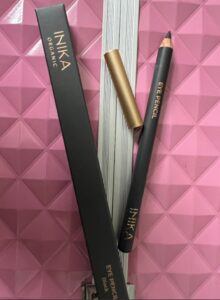 This eyeliner contains beneficial ingredients including coconut oil which is certified organic and vitamin E helping to boost skin health! They're sustainable too with 90% of their packaging being made from reused materials.
For a more in depth review on how the inika organic eyeliner works I suggest you click here!
Green people high definition eyeliner
With ingredients like marula oil, vitamin C and E, shea butter and jojoba oil your bound to experience more than an intense pigment! These ingredients soften skin, protect from free radicals, nourish, and moisturize!
Green people promise their natural and organic pencil is kind to sensitive skin and is cruelty-free too!
It's the perfect liner to add eye definition with long-lasting as well as blendable colour. The high definition pigment features a concentrated formula so a little certainly goes a long way!
Zao felt tip eyeliner
The zao felt tip eyeliner is designed to get along with the most sensitive of eyes thanks to its 'premium quality raw ingredients' including organic aloe Vera plant apparently known for treating eye allergies, bamboo water which soothes the eye, acacia gum boosts eyeliner lastage, and Shea butter for nourishment and moisturization.
Plus if you struggle to apply eyeliner with a brush then the felt tip design is a great help. Also, good to know is that this product contains bamboo packaging that's refillable too, sustainable right!
That's it for now! Do you have a favourite eyeliner? Let me know in the comment section below!
Have a great day!
Please follow and like us: