Right, let me guess why you are here? Is it because you're on the look out for some best organic makeup brands (duh)!
Well you've come to the wrong, JOKING, the RIGHT spot.
But before I jump to the brands let's briefly go over what organic means in makeup, or for those of you who would like to get a bit more info on organicness (if that is even a word) then join this page!
What is organic?
Organic in makeup basically is when cosmetic items are formulated using produce that is grown or farmed organically so in other words without using chemicals like pesticides, GM, herbicides, fertilizers and all that synthetic junk.
You can say it's a more natural and sustainable approach.
Why organic?
There are many benefits and reasons as to why going organic is a super cool idea! A few of those reasons are:
# It helps the planet
# Gentle on our precious faces
# Healthy for our skin
# No or less junk and chemicals
And the list goes on!
The reason why I wrote 'no or less junk' is because legally a brand can stick the organic or natural logo on even if they have a small percentage of these ingredients, so to be sure read the ingredients or check for the % fact!
Inika Organic
What the brand state:
"We believe that it is important to know what we are putting on our skin. Which is why we pride ourselves on creating organic and natural products that are effective and free nasty chemicals."
Inika is a brand that's 100% vegan, cruelty-free and certified organic. They have won multiple awards thanks to this. Inika make sure to stay clear from harmful ingredients as their products contain no chemicals and other nasties.
"At INIKA Organic, we only use 100% Natural, Vegan ingredients, tested for safety and purity".
What they offer
With inika being one of the toppest and bestest organic and natural brand out there, surely they must be producing a wide range of products!
Correct, they offer produce for the skin from day and night creams to exfoliates and cleansers, face category includes everything starting from foundations and primers to blushes, bronzers, contour, highlight you name it!
Eyes and brows items include eyeliners, eyeshadow palettes, mascara and brow pencils as well as powders.
They also have a section for lips which contain products such as lip gloss, lip crayon, lip creams, tints and even lip treatment.
And I've just stated half of the beauty products they offer so imagine the rest!
Juice beauty
Juice beauty on organicness:
"…pioneering beauty company known for offering clinically validated skincare and vibrant plant-based makeup products formulated with authentically organic ingredients…"
Juice beauty have purchased their very own farm where many of their ingredients are grown and harvested.
They certainly take care that no pesticides, toxins, fertilizers or other junk get into their pure produce.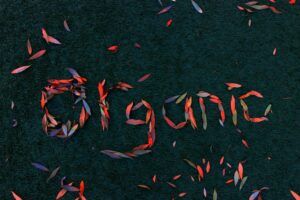 Many of their products are also manufactured in solar powered facilities. So caring!
"inspiration to grow our own ingredients came from our belief that organically farmed ingredients have higher antioxidant levels"
Ingredients grown on their farms include olives, sunflowers, apples and grapes.
What they offer
Juice beauty stock skincare products such as moisturizes, serums, sunscreen, face masks, hand and body care and much more.
Their makeup range includes items for complexions, cheeks, eyes, lips and even makeup gift sets, oooooo!
PYT beauty
PYT is leaping bunny certified meaning it's cruelty-free however not totally vegan.
The reason why I decided to add PYT beauty onto the list is because it does have some vegan options so I didn't want to let it slide. Make sure to read before purchasing if you are looking for vegan products.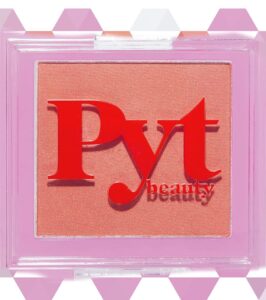 "We've left out over 1,300 harsh chemicals for your peace of mind. The result is safe, better-for-you makeup that looks damn good!"
This brand is strict when it comes to the realization that 60% of the chemicals we put on ourselves are absorbed into our bloodstream. So because of that PYT take no BS and exclude many chemicals to stay clean!
You can find a long list of those excluded horrible nasties on their web page.
Products available:
You can expect to find eye, face, and lip items.
Eye category includes eyeshadow palette, glitter gel, mascara and brow pencil.
For the face they have concealer, blush, bronzer and highlighter
For the lips they have a lipstick and lip gloss.
Ilia beauty
ILIA on organic:
"The ingredients are sourced from organic farmers around the world and manufactured in an organic certified lab".
Ilia believe in clean beauty so much that they are up for a challenge if they have to try and create something absolutely new that will protect and revitalize our precious skins of course with safe formulas, they will.
Their products are made with USDA certified organic ingredients. And are picked from organic farms so each of their product can be made fresh and clean.
Some products can have up to 85% bioactive organic ingredients inside them.
What they have to offer:
ILIA beauty currently sell face products that is foundations, primer, highlighter, bronzer, finishing/setting powder and a few others.
In the lip section they have lipsticks of course, lip exfoliates, lip conditioner and lip tint.
For the eyes you can expect to find mascaras, eyeliners in both gel and liquid form, eyeshadow palette and brow gel. They also offer makeup brushes.
Au naturale
"From day one, each ingredient has been scrutinized before being included into a formulation, only those who are ethically sound, factually healthy & naturally sourced making the final cut".
Au naturale's products are created vegan, cruetly free, paraben free and non toxic.
They make sure their ingredients are of high quality and safe for our precious skins so you definitely don't have to worry about those harmful chemicals irritating us when using au naturale's beauty products.
What they have to offer:
You can find foundations, colour correcter, concealer, finishing powder, highlighter, blush, mascara, bronzer, eyeliner, eyeshadow, lip gloss, lipstick, lip oil, lip pencil tools such as brushes and even a cosmetic bag.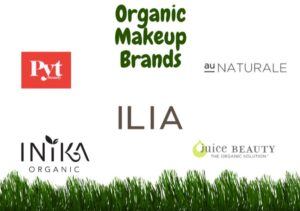 Don't worry there are many other great brands out there!
If you'd like to check out vegan organic eyeliners then tap here!
Have a great day! ?
Please follow and like us: