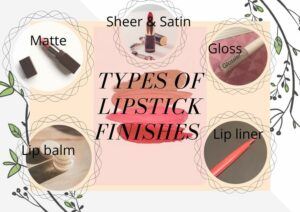 Back in the days you probably didn't have as many options compared to what we have today, there are many different types of lipstick finishes to suit our individual needs thankfully!
There is more than just matte and satin finishes as I'm about to list, do read on to find out!
Matte
Matte lipsticks are the ones which don't have any shine or gloss to them. They are probably the most long-lasting finish compared to the other textures.
If you love high pigmentation or rich deep colours, then you definitely could be a fan of matte lipsticks.
Mattes typically don't have oil formulated in them or much moisture which often means your pout may end up looking dry if you don't prep properly. Moisturise, moisturise and moisturise!
If you have naturally dry lips then this is an especially important step, so don't forget otherwise you'll regret!
Lip liner
I was wondering at first whether to stick this in the post or not but then went with it after realising it does more than just outlining the lips and after all it's used on the lip so of course it had to be in here!
A lip liner often come in a pencil form or contained in something similar. They can also come in other forms. Lip liners are probably most known for lining the lips as suggested by then name however they don't just stop there.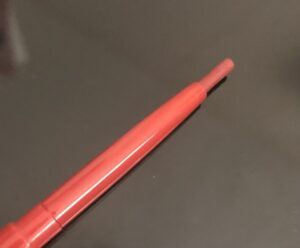 They can be used for lining the lips, filling in the cracks, prevent lipsticks from feathering or bleeding, help tidy the look, overline your pout and much more!
Lip liners can have a hard texture or a soft creamy feel. They come in a variety of shades just like other lip products.
Lip balm
Lip balms can also be known as tinted lip balm depending on how much pigment they add to your lips. They are a great choice for those who are in a hurry or if you are prone to dry or cracked lips.

Lip balms tend to be moisturizing and often have beneficial ingredients such as vitamin E to help look after dry lips. They come in crayon form or in the usual lipstick container. Lip balms have a smooth finish.
You can purchase lip balms as a moisturiser to keep your lips looking soft and smooth but if you love colour then you have the option of tinted balms which add a great hue.
Lip balms aren't as long-lasting as other finishes, typically staying around for 1-4 hours but can be more depending on the brand.
Gloss
Lipsticks with a gloss finish have a nice shine. They give your pout a glass like or wet finish. Lip glosses aren't the strongest in the lastage game but they are great at keeping lips hydrated.
Some lip glosses have a sticky consistency however a high quality product shouldn't feel too tacky.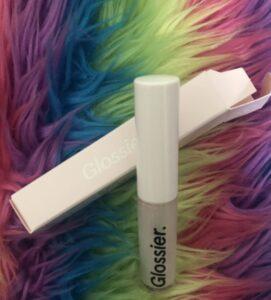 The good thing about gloss lipsticks are that you can apply it on top of other lipstick finishes.
For example if you are wearing a matte lip product but would like to add a little sparkle to that pout of yours then all you got to do for the cherry on top is give a swipe of gloss.
Check out vegan lip glosses by tapping here!
Sheer and satin
Satin or sheer lipsticks have a high oil content when compared to the other formulas mentioned here. This means they are great at keeping your lips moisturized so if you have dry lips then this option would be ideal.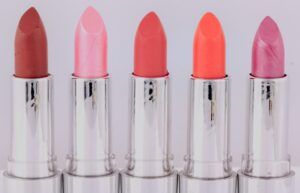 Along with the high oil concentration, this formula adds a subtle glossy touch, for those of you who aren't big on full shine.
The downside of this type of lipstick is that it usually only lasts a couple of hours.
What finish do you prefer and why? Let me know in the comment section below!
Otherwise I suggest you tap here to check out some awesome vegan lipsticks!
Have a great day!?
Please follow and like us: