Before I go over a few best vegan matte lipstick, lets quickly go through some facts about these types of lipsticks.
Matte lipsticks don't have any shine to them neither much moisture. They tend to last longer when compared to their counterparts such as a gloss or sheer one's. The formulation of more wax and pigment helps create a deep rich hue.
Matte lip products have a dry texture to them, which I think we know what that spells! Trouble for the dry pout peeps! But don't fret as the problem can be easily resolved by prepping beforehand such as moisturizing or using a lip scrub.
Now lets get into it! Below are some examples of the awesome vegan lipsticks!
Quick Overview
Bareminerals bare pro lipstick
Glossier generation g
Dose of colours matte lipstick
Elf liquid matte lipstick
KVD everlasting lipstick
Disclosure: This post may contain affiliate links which means that I may earn commission if click and make a purchase but no additional cost to you.
Bareminerals bare pro lipstick
This is bareminerals first lipstick which features a long wear, nourishing mineral rich vegan formula.
With up to 8 hour wear, and the ability to not budge, smudge or transfer as well as the benefit of being waterproof and fade and feather resistant, this sounds like a perfect dream lip product to enjoy your day worry free, whilst wearing.

Another cool aspect of this product is the wide range of colours available, around 20 which include neutrals and brights, so you're not feeling left out.
The bare pro lipstick apparently requires one swipe in order for you to see your pout conditioned in a soft matte finish.
If you'd like a more in depth review of the bare minerals lipstick then tap here!
Glossier generation G
The glossier generation G is for those peeps who are a fan of light or sheer formulas. Glossier state their product is a lip colour which helps achieve the same finish and look of a 'just-blotted lipstick, without the blot'.
In other words this lip product should leave a light finish which should appear like a natural lip colour, no matter the shade thanks to the 'dialed down pigment', specially created to adapt to one's natural lip colour.
This particular lip colour comes in only six shades, which isn't really that much. ohhh! But guess what? it isn't only vegan but cruelty-free too!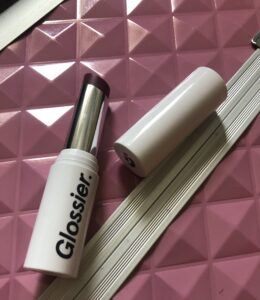 And you don't need to worry if you don't have a mirror on hand as this lipstick is easy to swipe on anywhere due to its 'diffused matte texture'.
Tap here to find out how the glossier generation g performs!

Have you had your dose of colours? If not then what's the wait! This vegan and cruelty-free matte lipstick is available in many shades, over 30 hues to choose from! It produces a rich velvety long wearing colour onto your pout.
Oily or greasy food should be avoided whilst in use.
The shade range includes warm peaches, dark browns, cherry, sandy beige and much more!
Their formula is a little different compared to the one's mentioned here in the sense that it first goes down as a creamy liquid which dries up in a few minutes to a 'ultra comfortable matte finish'. Cool eh.
Elf liquid matte lipstick
The elf liquid matte lipstick doesn't only deliver you a rich long wearing colour but it also conditions them too. It's vitamin E infused formula leaves your lips feeling soft and nourished all day.
Elf have created a few shades for you to pick 'depending on your mood'. The lip products come with a uniquely shaped diamond applicator which is said to easily glide along, depositing full coverage 'flawless colour' in just one swipe.
KVD everlasting lipstick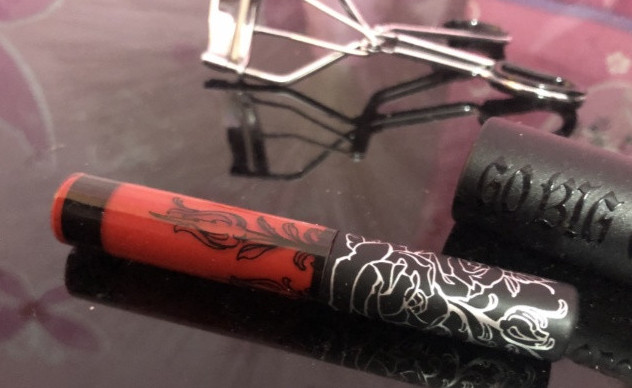 You can't lie, kvd's everlasting lipstick doesn't exclude anyone's favourite shades. They range from neutrals or nudes to classic reds and colour pops as well as many more.
These long-lasting shades are ment to have a creamy consistency which glide as easily as a lip gloss but set to a matte finish.
If you are big on beauty products having extra features such as beneficial ingredients then you would like to hear that this lipstick is 'packed with natural lip conditioners' which come from vitamin E and sunflower seed wax.
KVD states this all helps create a 'ultra smooth application' as well as a rich and high colour payoff.
Have you tried any of these lip products, what do you think of them, let me know in the comment section below!
Be sure to check out more awesome vegan lipsticks, tap here to view vegan lipsticks aimed at dry lips!
Or if you're looking for something natural then why not check out mineral lipsticks here!
Have a great day! Stay safe!?
Please follow and like us: