Check out these best vegan lip balm that aren't just here to add subtle colour but help keep your pout all moisturized and healthy!
Lip balms can come scented, in a particular flavour, plain simple or in a natural form depending on your preferences. They tend to have a waxy consistency similar to vaseline. Lip balms can be worn alone or do well as setting a moisturising base for applying other lip products!
Lip scrubs which are often confused with balms on the other hand focus more on removing dead skin cells. Therefore scrubs are usually used before a lip balm.
Balms help enhance your natural lip colour without the heaviness or stickiness that comes with lipsticks, plus they feature skin benefiting ingredients, so what's not to like?
Right let's get rolling and see the best lip balm!
Quick overview 
PHB ethical beauty organic lip glaze
The body shop lip juicers
Pacifica lip balm
Blushberry botanicals
Face theory lip balm
Lucy bees intensely nourishing lip balm
 Crazy rumours lip balms
Rare beauty with gratitude dewy lip balm
PHB ethical beauty organic lip glaze
The organic lip glaze comes in 6 100% pure shades, obtaining their colours from real fruit!
If you want 'soft, luscious and youthful' lips then the lip glaze is a perfect product for you!
It also adds a subtle sheen for those who want a touch of sparkle whilst at the same time working to enhance the lips!
The formula is non sticky and contains ingredients like peppermint which boosts circulation, and adds a tinge of plumping effect for fuller lips, all done naturally!
There is also antioxidant to preserve collagen, leaving a youthful appearance.
The body shop lip juicers
These lip balms or should I say lip juicers, come with a wonderful fruity smell, 'irresistible smoothie-inspired combinations'. You'd have to be careful you don't end up eating them!
They are said to glide easily along your lips to leave a 'smooth, soft and soothing finish'. They come in a super cute size making them perfect for carrying anywhere and everywhere!
Some ingredients you'd want to know about are community fair trade olive oil Shea butter and marula oil. These ensure your lips are left soft and conditioned.
For a full review on the body shop lip juicer click here!
Pacifica lip balm
These highly moisturizing lip balm feature a rich and creamy formula full with natural flavour!
You get to choose from, cucumber mint, rainbow melon, coconut, rose water, pineapple splash and Hawaiian banana. They all smell delicious too!
They're all free from parabens, mineral oil, and beeswax. It's a 'plant powered clean' formula. Ingredients pacifica state they love are coconut oil, cocoa butter, and vitamin E.
Blushberry botanicals
Blushberry botanicals is a vegan and cruelty-free skincare brand located in Scotland which try to create products using only plant and organic ingredients.
They also keep packaging to a minimum, helping the planet and even better they are hand made!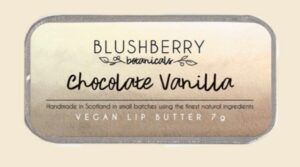 Their lip balms feature 5 flavour options, chocolate vanilla, citrus burst, mint, original, and pepper mint.
These 'rich creamy nourishing' lip butters melt onto your lips to leave them soft and moisturized without you having to worry about whether the formula is clean or not as they are 100% natural and 84% organic.
Blushberry state they smell good enough to eat!
Face theory lipabalm
This lipabalm is pretty useful, it can be used not only on your pout but anywhere else on the body where you may experience dryness.
The face theory lip balm contains a high concentration of antioxidants obtained from the Shea butter extract, which is known to sooth and emoliate dry areas.
As well as Gromwell root extract to sooth inflammation and reduce 'oxidative stress'.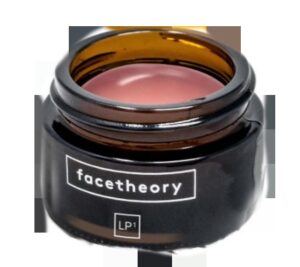 Raspberry seed extract stimulates the skins renewal process and helps limit moisture loss.
This balm is created using 'the latest in plant technology' so you can experience the soothness and softness without 'animal derived or petroleum based' ingredients.
Lucy bees intensely nourishing lip balm
This lip balm by Lucy bee helps 'soften, moisturize and condition' lips with the help of peppermint oil infusion. Peppermint oil takes care of cracked and dry lips, soothing and hydrating too.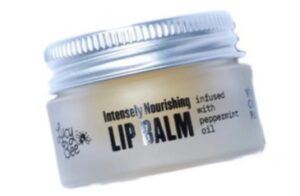 The formula is also said to be non greasy so no stickiness too. The lip balm features a shiny lip gloss effect for those who love a little sparkle. The product is packed in a glass jar shut with an aluminium lid making it a great reusable option.
Crazy rumours lip balms
These lip balms by crazy rumour are available in over 17 unique flavours. And I mean unique!
What's more they are 100% natural too! Flavours include mint chocolate, mint lemongrass, honeycomb, french vanilla, dragon fruit, cereal milk and even a mystery one! Theres too many choices!
They contain hydrating organic shea butter to keep your pout moisturised and are made with 'real food grade flavour'. These creamy lip balms are handmade in the US too!
Rare beauty with gratitude dewy lip balm
Described as a 'hydrating lip balm' which also provides a sheer colour with soft shine, the gratitude dewy lip balm is the ultimate product for individuals who want the best of both, hydration as well as tint! Plus you get to select between 8 shades, including coral, brown, rich berry and more!
The rare beauty lip balm is said to glide on with a 'smooth, satisfying slip' that stays on with a comfy and 'cushiony' texture that is never greasy or sticky. It provides a weightless hydration thanks to its beautiful blend of botanical lotus, gardenia and white water lily which all ensure you are not only left with nourished and nurtured lips but ones that appear fuller and healthier.
Check out the full review of the rare beauty dewy lip balm here!
That's it for now peeps! There you have it the best vegan lip balms!
But if you aren't a fan of lip balms then tap here to check out vegan matte lipsticks!
Do you prefer lip balms or lip glosses? Do you have a best vegan lip balm which you'd like to share? Let me know in the comment section below!
Have a great day!
Please follow and like us: