Oh the brows! They can be either straightforward for some to do or a complete disaster (not that serious but you know what I mean) for others. This can be partly down to maybe not using the correct product as you know there are many different types of eyebrow products out there so the confusion is easily understandable.
Getting the eyebrows just right or on point is important as they help frame your face.
No wonder I start to panic when I get to my brows!
Eyebrow tools are certainly not lacking, which means you may get a little confused or lost at times in deciding what to use. So because of that I want to make doing your eyebrows a little easier by telling you peeps which product gives the best results, depending on what you are aiming for.
After a lot of research and own experiences this is what I have come up with:
Pencil
Let's start with the most popular brow product, the pencil. They are available in a range of colours, so the choice is yours!
Pencils have to be sharpened and because of this they are quite precise with the tip so if you're looking for precision and detail, this is the one!
Best for:
They are best for filling and defining your brows. Say for example you have gaps in-between your hairs, a pencil would be ideal to use here as you can easily control how light or bold you want your brows.
You should use small light strokes in the same direction of your hair growth to closely mimic real hair that's if you are wanting to achieve a natural look.
Starting from the centre or outer edges is recommended when doing your brows to make them look as natural as possible.
Brow powder
A brow powder, looking at the title is a powdered form of brow colouring. They usually have to be applied using a brush.
Brow powders are easy to clean up, so if you are just starting out they are ideal or if you are prone to mess.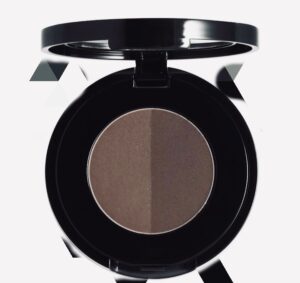 Best for:
A powder is great if your looking to fill in sparse areas or add colour to light brows.
They give a more natural effect than a pencil. This is because pencils have more colour packed in them compared to powder so they leave harsher lines whereas a powder will give you a soft brow look.
Be sure to pick an angled, firm or densely packed brush to ensure maximum colour deposition.
Why not check out more awesome brow products by tapping here!
Pomade
An eyebrow pomade is a different texture to a pencil or a powder. It's a creamy formula that is usually packed in a pot, a small pot to be precise. Pomades are used for getting a nice hold.
Best for:
If your looking for a bold and defined look then a pomade is the right tool. For those who are in a bit of a quickie with really sparse hair, a pomade will help you fill them in.
For peeps with thick brows a pomade will offer your brows a nice distinct appearance. Pomades provide your hair with a decent hold as mentioned.
For application just follow your natural brows using a brush with light small strokes starting from the centre towards the outer edge.
For more cool pomades tap here!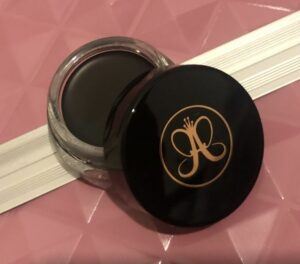 Brow gels are best applied using a spoolie, which can come separately or with a brow product, like the pencil usually on the other side.
Best for:
Anyone who is looking to hold their hair in place and define them you're going to love this especially those who are wanting to tame their thick brows.
You can say it resembles a hair spray, only for brows. You may also use it to add a little colour or can purchase a tinted one.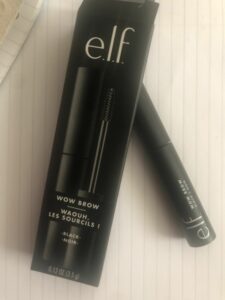 When applying make sure to evenly coat every hair by brushing in the opposite direction of the hair growth and then going over in the other direction.
If you want to know how the elf brow wow gel performs click here!
Marker
These are similar looking to felt tip eyeliner or felt-tips. Markers are also more pigmented and precise. If you are searching for a long wearing brow product then a marker is your friend.
Best for:
All thanks to it's long lastage a marker is ideal for those who have oily skin but really anyone can use it if they are aiming for a bold defined brow or precision.
You can quickly shape your brow and cover scars. Markers are perfect for getting the 'Instagram' look.
Use short strokes in the direction of your hair growth as with most of the brow products.
What product do you use or prefer and why?
That's the end of this article peeps, hope you have learned something new. And if you have any questions or suggestions let them free in the comment section below.
Have a great day!?
Please follow and like us: