Clear brow gels are great to use with other brow products to add more depth or on their own for a subtle or bold look. Whatever the reason be, check out these best clear eyebrow gel which will surely help you get the effect you are after!
Oh and did you know you can get that laminated brow look without going to a salon! Yes that's right, these products are here for you!
Let's get rolling!
Quick Overview 
Eyeko brow gel
Beauty bay brow fixer fibre gel
The body shop brow and lash gel
Refy brow sculpt
Hourglass arch brow shaping gel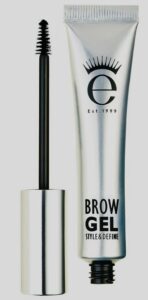 The eyeko brow in clear is a nourishing gel which sets brows in place for an astonishing 24 hours, it's even backed by 96% of 78 participants who agreed it does.
Apart from its strong hold this gel is also waterproof so you need not to worry about any sweat ruining your beautiful brows!
They claim you won't need to visit a salon to get a 'laminated brow look', it's all done at home! And if you want to add definition then grab their brow pencil and get going.
This brow gel is one of the brands best-selling products.
If you're curious to know more then give a tap here!
Beauty bay brow fixer fibre gel
'Here to groom, tame, and keep your brow game strong' is what they say!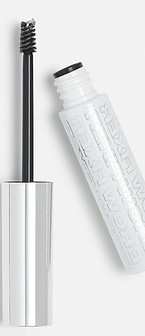 The brow fixer gel by beauty bay is a great affordable product for any of youse who is after a 'thicker fluffier and more defined brows''.
It features a waterproof gel with tiny microfibers that thicken hair whilst also leaving a natural looking finish.
What's also good to know is it's formulated with vitamin E and castor oil! It's also lightweight and has a non sticky formula so you aren't left with stiff but a soft and free hold!
If you want a more in depth look at how beauty bays brow gel performs then tap here!
The body shop brow and lash gel
The body shop brow gel is a pretty cool and definitely useful product, it presents as not only a brow gel but also a lash one too! Yes that's right the same formula can be swiped on the lashes.
You can 'tame unruly brows' and enhance lashes with it's gentle ingredients that includes the soothing organic aloe vera, making it suitable for sensitive as well as contact lens wearers.
Refy brow sculpt
An award winner of the summer beauty 2021 the brow sculpt possess a unique formula and applicator which can be best described as versatile. According to refy the formula is a 'perfect blend between a wax and gel'.
It's easy and soft to apply yet is still able to hold your brow hair firmly in place thanks to the addition of carnauba wax, a great vegan alternative to beeswax.
Talking about the applicator, it features a double end brush which allows you to comb and shape or brush up and set for a full brow effect.
Don't worry it's flake free and water resistant so nothing can mess with your brows!
For a full review on the refy brow sculpt, tap here!
Hourglass arch brow shaping gel
The arch brow shaping gel by hourglass is said to set hair in place 'instantly' so if you are in a hurry but need that effortless definition, then I guess this gel has got you!

It coats brow hair in invisible gel from root to tip with its dual sided applicator featuring long and short bristles to evenly distribute product.
The formula should leave you with a soft hold that's ment to last without any flaking. Hourglass states just one swipe is all you need really!
If you're interested in the hourglass brow gel then tap here for a more in-depth look at how it performs!
That's all for now peeps!
Now it's your turn! Tell me do you have a favourite brow product, be it gel or pencil, which you love using? Let me know in the comment section below!
If you don't want to leave then tap here to check out the many forms brow products come in!
Or if you are looking for something to help you attain that dream brow with bolder and fuller hair click here!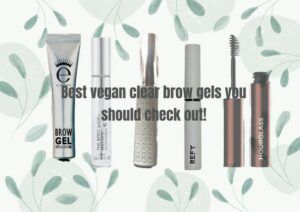 Have a great day!
Please follow and like us: