Finding the best water resistant mascara doesn't seem to be hard but when you add vegan or cruelty-free to the list as well as other features then that can be tricky as well as time-consuming. So for that reason I've rounded up a bunch of vegan examples which I suggest you check out!
A good water resistant mascara is the one that stays put through thick and thin, okay maybe not that hard but you can understand. It shouldn't flake easily nor clump.
Let's start!
Too faced better than sex mascara
The too faced better than sex mascara which is America's number 1 selling prestige mascara is now available in a new waterproof formula.

The 'high performance polymers' allows for a waterproof look, so you can walk out in the rain, the shower, cry, jump into the pool whatever you like without the worry of having ink rolling down your face.
This mascara comes with an awesome uniquely curved brush to ensure every lash whether big or small have been equally coated in the moisturizing and conditioning formula.
Click here to find out how it really performs!
Eyeko yoga waterproof mascara
This mascara by eyeko is formulated using waterproof korean-made ingredients.
The formula also includes quite a few awesome ingredients such as matcha green tea extract, botanical fruit extracts from strawberries, blueberries and blackberries as well as vitamin E for and added 'antioxidant boost'.
Totally understandable when eyeko say this mascara is like a 'smoothie for your lashes!'
The yoga mascara features a new brush design which apparently is ment to kinda resemble a lotus flower but there's more behind it than just mimicking a flower.
This design enables, like the too faced mascara, all lashes to be coated equally as well as to curl and add volume, which definitely will leave you with a 'enhanced lash look'.
Tap here for a full review on the eyeko yoga waterproof mascara!
Elf waterproof lengthening and volumizing mascara
This vegan and cruelty-free product is a great example of an affordable mascara. Coming at under £5 or $5, this waterproof mascara allows you to create 'full thicker looking lashes' without the irritating clumps even after multiple applications!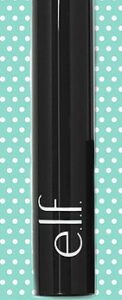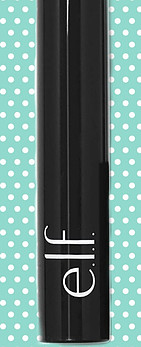 The waterproof formula is quick drying so no time-wasting here! This mascara also claims to add volume and length thanks to the brush head which gives 'edge to edge control'.
For a full review on the elf volumizing mascara, tap here!
Pacifica Aquarian gaze water resistant mascara
Available in two colours, a black and a blue, this long wearing and water resistant mascara is great for anyone wishing to have 'insanely long and gorgeous' lashes that don't melt off whilst doing what you love.
The coconut oil, kelp extract and vitamin B makes for a great nourishing and conditioning formula to coat each and every lash. To add to the goodness, there is also no phthalates, silicone, carmine and petrolatum. Isn't that great!
If you want to check out the full review tap here!
Whilst you're here why not check out long lasting eyeliners to match!
Or for lengthening mascaras click here!
Thanks for stopping by! If you have any suggestions or questions feel free to drop them down below!
Have a great day!?
Please follow and like us: